Editor's Pick
The Squier Affinity Stratocaster
One of the very in-demand electric guitars is the Strat. And, since Fender Stratocaster is so expensive, Squier offers a more affordable one.
If you are on a budget, yet wants to have a Strat, the Squier Affinity Stratocaster might be a good start.
Below are some of the features why Squier Strat is an alternative to the original Strat.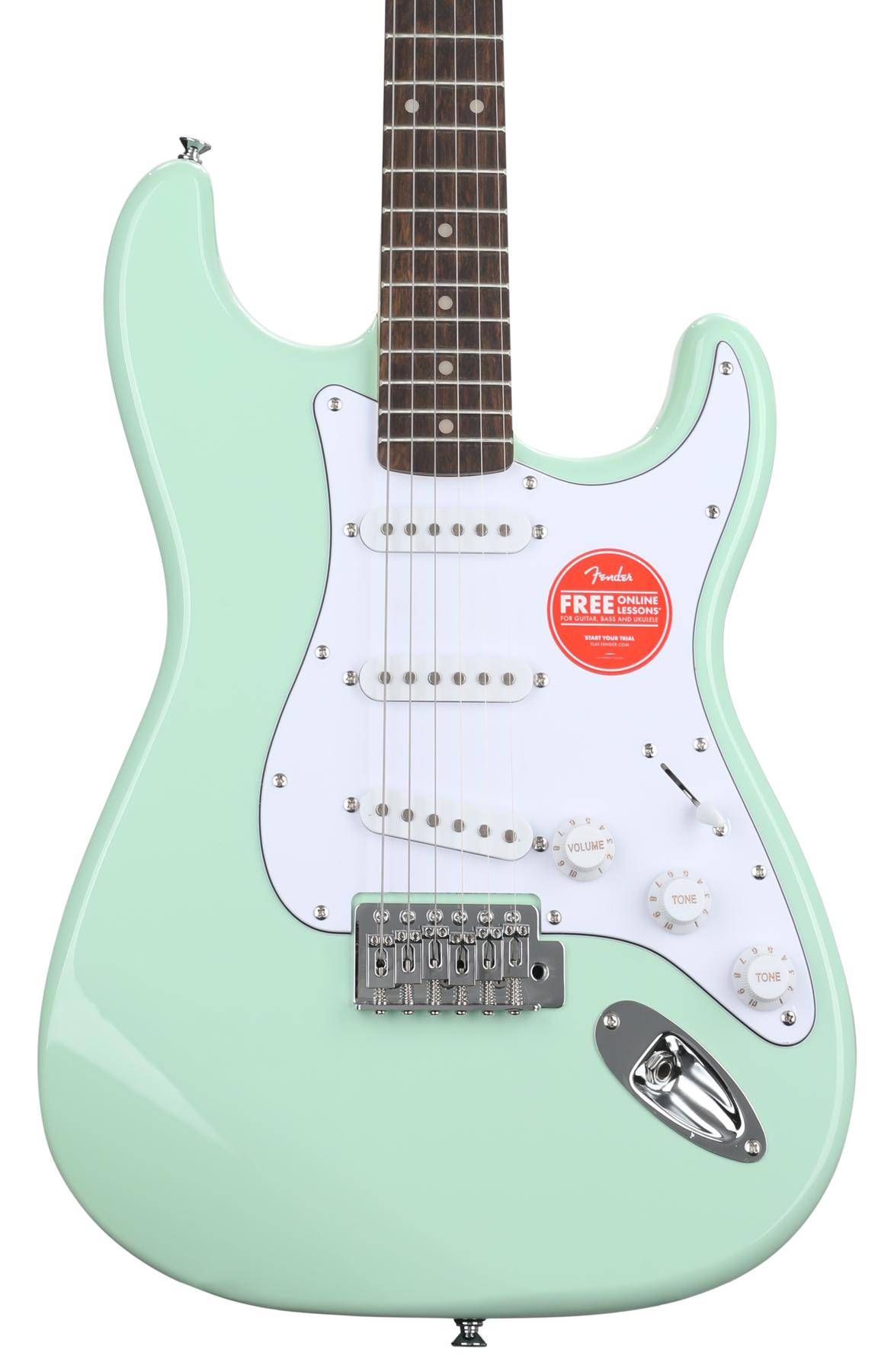 Exotic Design
The light and slender Alder body with a glossy finish makes you in awe. Build with quality, this decent guitar seems to have an upgraded craftsmanship of the original Affinity Strat.
You'll definitely be excited with the various eye-catching color palette for the finish.
There's actually a lot to choose from, so I'll just pick some of my personal favorites.
Some of these maybe priced higher, but it's sure worth every penny.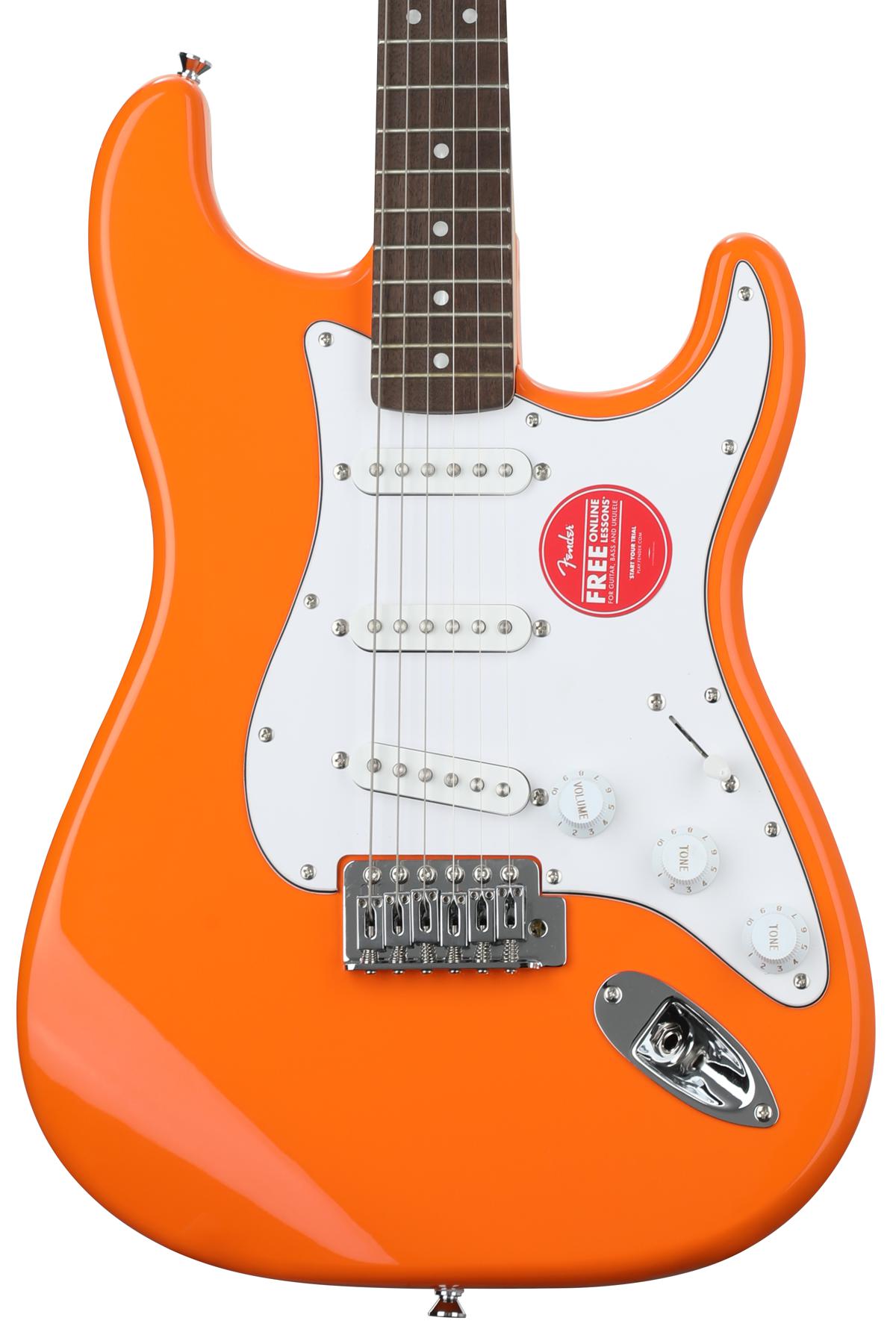 Durable Body and Neck Profile
The double cutaway Alder material makes the body of this guitar. This gives a well-balanced tone, which is very desirable.
The neck has 9.5-inch radius, a very common neck profile that gives a nice grip and fit.
The rosewood fretboard comes with 21 medium jumbo frets and period dot inlays. This combination makes the guitar very interesting to play on.
The neck is sturdy and very stable, which accommodates quick play. The bolt-on neck is designed for easy repair and replacement.
So, even if you don't know much about guitars, you can troubleshoot the guitar yourself.
Easy Playability
Though it comes with 25.5-inch scale length, you can still play comfortably without any problem. This is thanks to the asymmetric cutaway body that helps you reach higher frets so easily.
The finish is flawless, making you move up and down the fretboard without difficulty.
It's got that smooth fret edges, so you don't have to fret about finger sore for longer jamming or practice sessions.
Fair Pickups and Hardware
You got a single-coil pickup on the neck and in the middle position, while a humbucker at the bridge. These single-coil pickups give you the classic Strat sound, while the humbucker gives you a full tone.
The HSS pickup setup is controlled by the individual tone control and a master volume knob.
The five-way pickup select switch makes it more versatile and easy to jump from one genre to another.
The die-cast tuning machines are a great update to the Squier Bullet. They are quite responsive and feel sturdy.
The tremolo bridge is easier to setup compared to the common Tune-o-Matic bridge, which you might need to learn from professionals.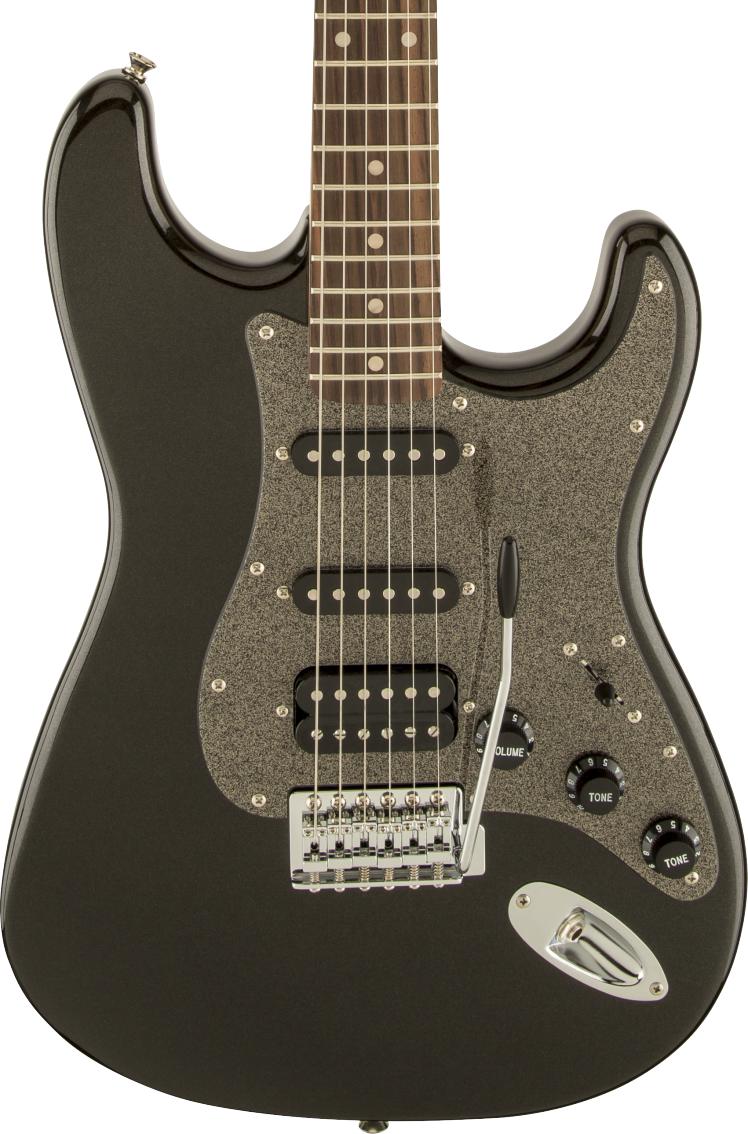 Performance and Sound
We may have different music preferences, but irrespective of that, this guitar is just irresistible. You'll surely enjoy the country and rock tones coming from this fella.
In addition, you'll not be bored holding this thing for a long time as you can also get blues and some funk styles from the simple controls this guitar have.
As opposed to the Les Paul, this Strat gives bright and crisp tone, perfect for country, blues, and funk, as mentioned earlier.
Nothing Beats Its Quality and Price
This sounds and looks like no ordinary guitar. Perhaps, when you think of low-cost guitars, you'll think of poor quality build, fret buzzes and all those cheap looking hardware.
But, this guitar will redefine your concept of budget guitars.
This may be a budget guitar, but, Squier does its homework, bringing in all the good things from their expensive guitars to the affordable ones.
Indeed, you'll get more than you pay for. You might ask yourself, what have you done to deserve a lot of bonuses from the Squier Affinity Stratocaster.
Pros
Smooth, silky feel neck
Sounds fairly equal with the MIM Strat
Low action with no dead spots on the fretboard
Intonation was spot on
Cons
Tuning pegs seem substandard
Tremolo bar feels loose and cheap
Fret edges have some roughness
Quite noticeable humming
[/joomdev-wpc-cons][/joomdev-wpc-pros-cons]
Drawbacks
It's very simple, playable, versatile – gives you all that you need from a Strat, plus a few more bonuses.
However, there is one thing that can be changed, should you need to bring this guitar to the next level – the tremolo bridge.
While it works pretty fine with this entry-level guitar, this can serve you well with a hardtail.
You can get more sustain and explore more tonal variants, not just the Strat sounds that the tremolo can offer.
But, remember, this is just my personal preference. I love experimentation and surprises, that's why I want a little upgrade and something new to my Affinity Strat.
Perhaps, you want to retain the tremolo instead of getting a hardtail.
Verdict
Editor's Pick
There is nothing new or exception of this guitar, but, it has everything you need to advance your music career.
No upgrades and mods needed. Everything is well installed, giving you a durable and reliable Strat.
But, if you are really looking for something you can customize and you can make a few upgrades, you might opt to look somewhere else.
Will this electric guitar be good for beginners?
Setup is simple, it can even be played right out of the box. So, it's a great electric guitar for beginners. You can play classic Strat, plus a few more bonuses.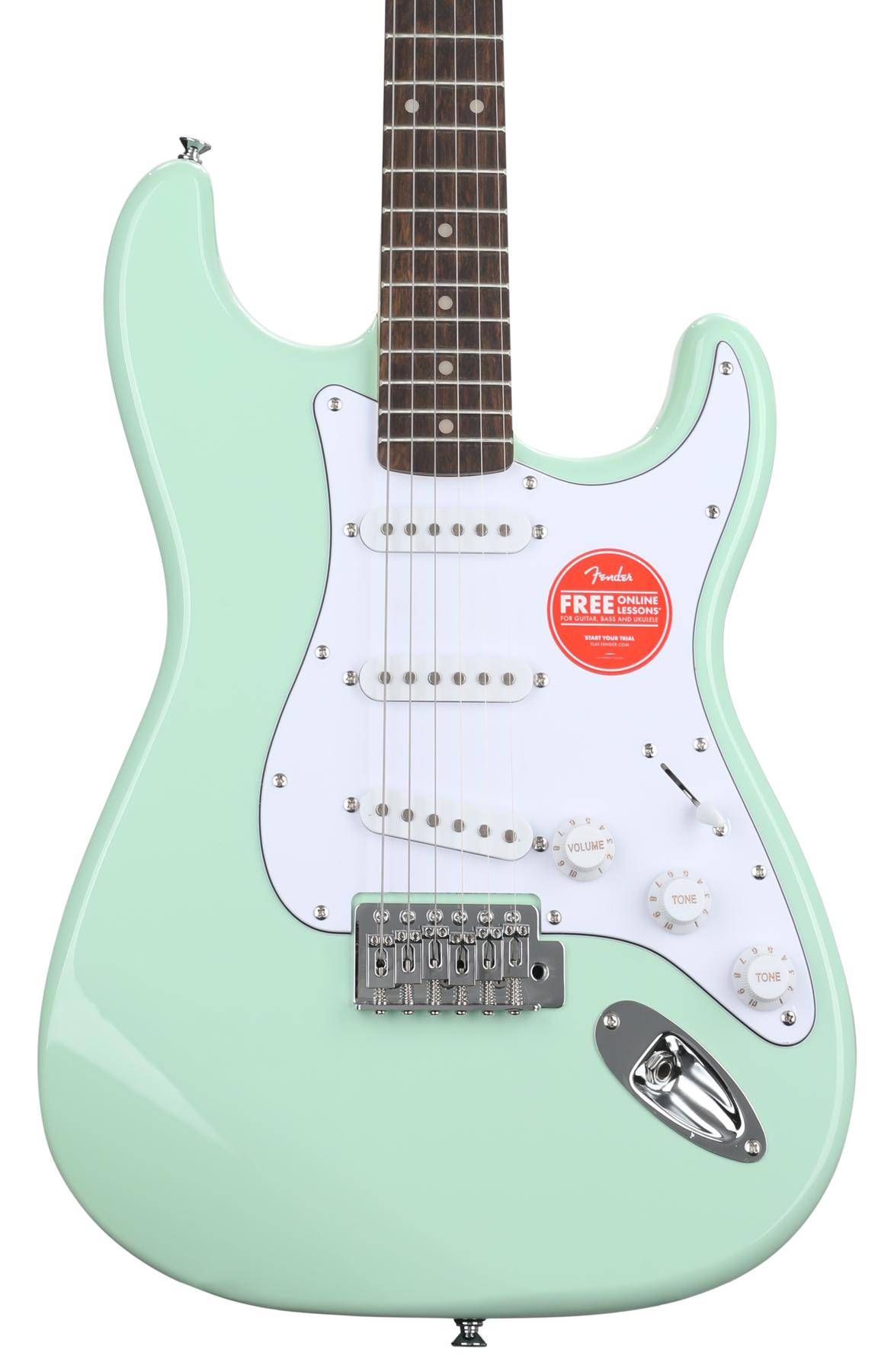 This is a reliable companion for jamming, concerts, even school bands. The design and playability is perfect for teens who are active in school bands and for newbie recording artists.
Do you agree with this review? Let me know by leaving your comments below!