Editors Note: I replaced the previous top choice acoustic guitar under $1000, Yamaha FG850 with Seagull Artist Mosaic. Sure, Yamaha may not break your bank as it is way cheaper than Seagull, but the latter provides the best overall value for money. You don't have to take my word for it, but I think customers who bought this would also agree with me on this pick.
Is a $1000-guitar worth it? My wife says no, but I say yes it freaking is!
Some just find it hard to justify why one would buy a guitar this expensive.
But for an experienced guitar player, I would say that guitars in the 1000-dollar-price-range are worth every penny.
5 Best Acoustic Guitars Under $1000 in 2018
TOP
Top: Solid Sitka Spruce Top
Top: Solid Sitka Spruce Top
BACK
Back: Solid Indian Rosewood
SIDE
Sides: Solid Indian Rosewood
FINGERBOARD
Fingerboard: Black Richlite
What to Consider When Buying an Acoustic Guitar Under $1000?
To further help you with your buying decision, here are things that you should consider when buying a guitar in this price range.
Solid or Laminate
Choosing between an all-solid guitar, versus a solid and partly-laminated guitar really depends on the one who will use it. With this in mind, it is worth taking note that:
All-solid wood guitars are made from rare wood materials such as Koa and Brazilian rosewood. On the other hand, laminated guitars are made to feature a certain color variation and grain.
All-solid wood guitars are more susceptible to cracking especially if it is exposed to heat and sudden temperature changes. While the laminated ones can withstand these certain conditions.
All-solid wood guitars tend to produce a more defined and consistent tone compared to partly-laminated guitars. This, however, is still subject to one's perspective on tone.
Brand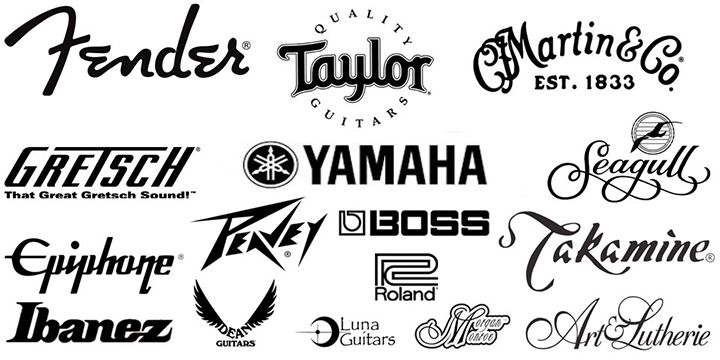 This actually depends on the buyer. I am a firm believer that great guitar brands such as Taylor and Martin guitars would not be here today if not for their high-quality guitars.
Pickup and Onboard Electronics
Of course, one should also take into consideration how the guitar sounds when it is plugged.
An acoustic guitar in this price range should have a decent pickup and onboard electronics that should highlight the guitar's sound when amplified.
Durability
Durability is dependent on the one who uses the guitar. If you are more of a frequent traveler, then choose a partly-laminated guitar that withstands temperature changes.
Otherwise, an all-solid wood guitar is one for the keeps.
Sound
One of the apparent difference you can easily notice between a cheap and expensive guitar is the sound.
A cheap guitar really sounds "cheap," while an expensive guitar sounds… I know you get it already. More will be discussed in this video.
Used VS New?
Many guitar buyers will look into used guitar markets thinking that they could save a few bucks.
If you're planning to buy a used one, please diligently check for cracks, wears, and minor damages.
You may have saved a few bucks buying a used guitar. But at the end of the day, you ask yourself – have I really "saved" some money?
Anyhow, here's a list of guitars that I think are worthy for an investment.
Acoustic Guitars Under $1000 Review
There's no point in presenting a lot of guitars when you still get confused in the end.
Instead of giving you the top 10 best acoustic guitar under $1000, we narrowed it down to 5 guitars only.
This is to focus on each guitar's specs and give you better buying option.
Let's get started, shall we?
Seagull Artist Mosaic Acoustic Guitar
Made in North America
New Scalloped Adirondack Spruce bracing
Rosewood Fingerboard
New Rosewood Bridge Design
Select Solid Top and Solid Back & Sides.Top material:Solid cedar
Materials
Priced at a slightly higher than the Yamaha, the Seagull Artist Mosaic has a great solid cedar top, and solid mahogany back and sides.
The head is wide enough for a reason- to always keep the guitars's tune intact.
Awesome build from selected wood materials, this guitar comes with a natural finish.
Durability
Well, when it comes to durability, guitars made with solid wood materials generally stand out compared to its laminate counterparts. Having a guitar with this solid build, it is definite sure to last.
Sound
Wood materials used in building a guitar can largely affect the sound it produces. With a combination of cedar and mahogany, the Seagull Artist Mosaic is sure to produce a sweet, mellow tone, with a right mix of crisp and defined sound profile.
Value for Money
What can I say? For a guitar with great build, specs, and sound quality, it's definitely is on point when it comes to getting the most out from your money.
Pros
Made from solid wood materials
Great value for money guitar
Playability-wise, it plays like butter
Sounds incredibly awesome, crisp and detailed

Cons
Not preferably the best guitar for those who travel often
Susceptible to temperature changes
Has other cheaper alternatives
The FG series is one of Yamaha's best-selling set of guitars, and the FG850 is one of the best in this series.
Materials
The Yamaha FG850 is made from solid mahogany top, mahogany back and sides, rosewood fingerboard, and rosewood bridge.
Durability
This guitar features a newly developed scalloped bracing which aims to maintain its durability, while at the same time keeping the overall sound profile intact.
Sound
The enhanced scalloped bracing brings out the natural sound in this instrument.
The mahogany wood used in this guitar makes it produces a darker and warmer tone compared to its spruce counterparts.

Value for Money
Yamaha is known to produce affordable and value-for-money guitars and this is one of the best and cheapest guitar you can buy in this price range.
Read: Yamaha FG850 Review
Pros
The scalloped X-bracing.
A large sound hole that gives the guitar an open sound.
A quality product that is worth every cent.

Cons
The original strings needs to be changed due to poor quality.
Needs a bit of adjustment.
Have you seen a cheap Taylor guitar? No.
That's because Taylor guitars have stayed true to their passion of only making well-crafted guitars, and the Taylor 114ce is one of those.
Setting aside budget issues, this guitar in my opinion is the best acoustic guitar under $1000.
It is been closely compared with a much expensive guitar in the same series, the Taylor 214ce.
Both guitars are made from almost the same exact the same materials, except for the top finish, and back and sides materials.
Materials
These guitars have a satin finish solid sitka spruce top, sapele laminate back and sides, ebony fretboard, tusq nut, and micarta saddle.
Durability
Taylor guitars only make high-quality and well-built guitars, and that's a fact. Unlike other guitars which are mass-produced in China, this guitar is made in Mexico (which is known to be a great manufacturer of guitars).
Sound
Made from some of the best tone woods, the Taylor 114ce produces an overall clear, crisp and bright sound.
Its impressive tone is complemented by a right amount of resonance on the sides.
When plugged in, the ES2 pickup system accompanies the guitar to produce clean and full sound, with no distortion, which is a great tone for an acoustic guitar.
Value for Money
When choosing between the Taylor 114ce vs 214ce, there is only a slight difference which separates one from the other.
That being said, with huge price difference, I think the Taylor 114ce will be much more cost-efficient compared to Taylor 214ce.
Read: Taylor 114ce Review
Another contender in this list is the Martin DRS2, which boasts the classic Martin tone.
You won't often find a guitar that has a solid sapele and sitka materials in this price range, which makes this a worthy buy.
Materials
This guitar is made from solid sitka spruce top, solid sapele back and sides, compensated white tusq saddle, white corian nut, select hardwood neck, and richlite fingerboard.
Top-quality construction , which Martin is very well known for.
Durability
Guitars made of solid-wood materials such as the Martin DRS2 should be well-taken care of.
It is important that it should not be subjected in a direct sunlight or sudden temperature changes.
The same as pre-war guitars which are made from solid wood materials, this guitar could last for years if handled with care.
Sound
The rich solid wood is impressive that it produces a very pleasant sound.
You can really hear the crisp high and mids, defined lows, and overall has a full-bodied sound.
It is also equipped with Fishman Sonitone electronics to give it a superb sound when plugged in.
Value for Money
So far, most of verified buyers were pleased in buying this guitar. With its high-quality construction, defined sound, and overall built, the Martin DRS2 is sure a worthy buy.
Also great: Martin DRS1
Read: Martin DRS2 Review
One of the most great vintage-style guitars today, the Blueridge BR-160 is made out of inspiration from pre-war guitars, which are known for staying durable over the years.
Materials
This is guitar has solid sitka spruce top, indian rosewood back and sides, mahogany neck, and rosewood fingerboard.
Durability
Made from different types of high-quality solid woods, this guitar is sure to stay with anyone who handles it with enormous care.
Most vintage guitars today are patterned with pre-war guitars which are made to last over the years.
Sound
This guitar features an outstanding volume that mixes with an enormous vibrant highs, a right amount of punchy mids, and a well-defined low tone which in overall balances its sound profile.
Value for Money
Most guitars are made from the standard solid sitka spruce, mahogany and rosewood body.
However, this guitar is sure to set itself apart from other guitars with its indian rosewood back and sides.
Combine that with an awesome sound and volume, the Blueridge BR-160 is a sure keeper.
Read: Blueridge BR-160 Review
Pros
The slimmer neck makes playing easier.
The quality of pitch and tone sounds like it belongs to a more expensive guitar.
A worthy investment.

Cons
The neck would have been better if it was made of ebony instead of rosewood.
The action needs to be adjusted.
Inconsistency in the sound: mostly great but other times it was just flat and bland.
Conclusion
Sure, it takes a lot of money to be able to buy a guitar in this price range.
I personally would love to have one of these.
With thorough research, reading user reviews, and carefully listening to product spotlights, I'm comfortable enough to recommend these guitars.
Now, it's your turn to decide.
Do you agree with our list? Let us know by leaving a comment below.
Sources:
Taylor 114ce vs 214ce – Can you hear the difference?, AcousticLetter.com
Taylor 214ce or Martin Road Series?, Acoustic Guitar Forum
Do Martin's have bad durability?, Ultimate-guitar.com
Material of a Guitar, Michael Murray Guitar
Laminate VS Solid Wood Acoustic Guitars, Reverb.com
Used Guitars vs New Guitars, Michael Murray Guitar