Music is something that can change anyone's life! And, when it comes to traveling alone then it can become one of your best partners.I have personally tried doing the same and trust me it really works!
Just with a guitar in your hand, the world will seem to be a more beautiful place. You should definitely try once and thus you would see the difference!!
Additionally, you can buy guitars at an extremely affordable rate now. There are many deals and offers usually available in almost all the premium stores which sell high-grade musical instruments.
For example, just buy the electric guitars and accessories from Argos and save some of your huge bucks!
Wondering how can a guitar be your best friend? Let's have a look.
Guitar can be a perfect exercise for your brain
Undoubtedly, when it comes to traveling then it can be treated as the deepest learning experience by itself. When the Globetrotters see new places, meet new people, and get delved into new places, then the 'learning mode' of their brain turns on.
Now, imagine yourself at this place while playing a guitar, what do you think would be the scenario? Your brain will certainly experience a complete exercise as you will end up using every bit of it.
If you will do so then it will not only improve your memory but also enhance your brain's search function. So, you will be psychologically upgraded!
Guitars in the solitary trips: Amazing to get aloof!
If you don't like mingling much with people and you are kind of an introvert then meeting with many people while being on a vacation could prove to be somewhat tiring you. Isn't it?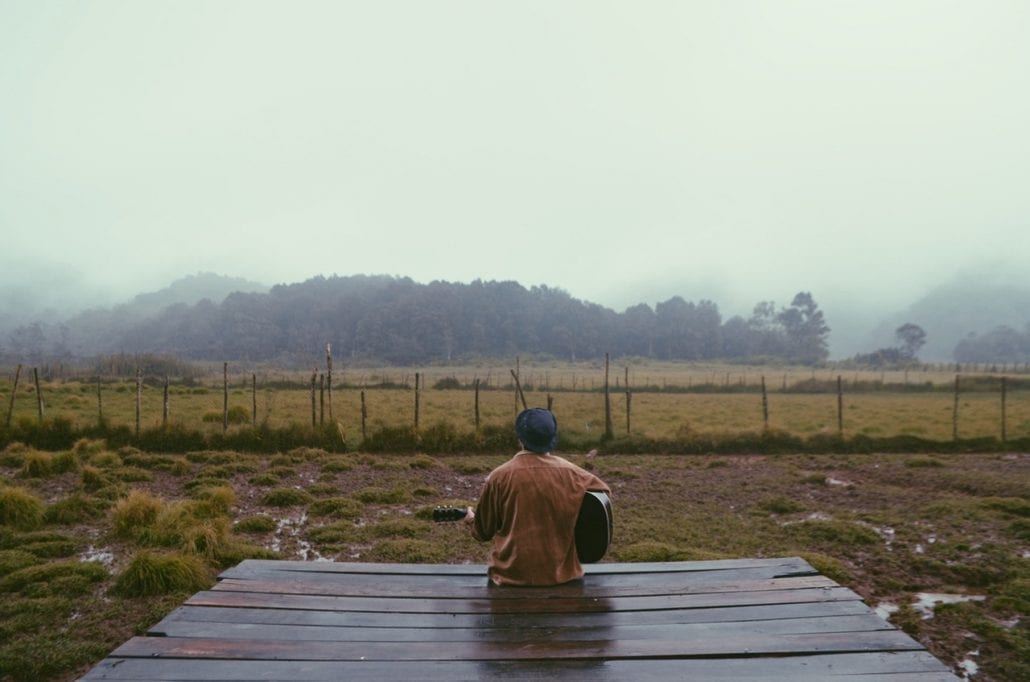 But, you can't always find a realistic excuse to pass some time alone. In such a scenario, to hold a guitar in your hand would be a great justification by itself. You can certainly unwind like never before!
On the other hand, if you are engaged with music then it will enhance the volume and activity in the bridge of your brain which is connecting the two hemispheres. It lets you come up with huge creativity in the social atmosphere. So, do you get to know why can a guitar be your best friend while traveling?
Have new encounters with guitars
Yes! Guitars have a lot of powers. When it comes to initiating a conversation with an unknown person then it can act as an astounding starter.
It's because there are very fewer people in the world who don't like guitars. This magical piece of wood with strings of melody can create immense empathy and connection between people.

Imagine, you and another guy are playing together some fabulous tracks on guitar in a tourist bus or train. Won't you get some quality time? Of course, yes! Right?
You can even get to know many new facts about the art of playing guitar or composing beautiful music if the person with whom you are communicating is an expert.
Experience a different level of connections with others
It has been already proved that music is something that can allow you to hitch with others in an entirely new and upgraded level.
A musical composition can be sometimes a deeper, a brighter, or a stronger one, but yes it is always different!
You might know someone for long hours but as soon as you start to sing a song which you both really love with the guitar in your hand then an incredible magic happens!
Words can never express this feeling. This is kind of heavenly. Once such an incident happens, you get completely filled up with the "Oh! I get you" feeling.
Transparency and inquisitiveness will get a hike
When you will connect with a fellow traveler with some excellent music on your guitar then it will definitely let the feeling of curiosity and open-mindedness in you accelerate amazingly.
For example, if you will sing a song in your native language then other people would want to understand the meaning and similarly when anyone else will do the same then you will want to know more and more about that.
Believe me, music is nothing but the most direct and flawless route which can connect two cultures in the most perfect way.
Guitar is an easy-to-handle entertainment instrument
If you love music then a guitar should be your favorite!
When you carry a guitar with you in any individual trip then you can relieve yourself from the clasp of boredom anytime when you are sitting alone in the hotel room, or unfortunately your tourist bus has taken you to any uninteresting place.
All that you have to do is play the strings and that's it you are done!
Moreover, guitars are quite handy by nature. There is a variety of guitars known as travel guitars which are so lightweight that you can easily backpack one without any trouble
This excellent guitar is having a very slim and trim profile with the weight of just a little bit more than 2 pounds. So, it is quite easy to carry this guitar on your back.
Thus, besides being a diverse traveler, if you are still not having such a guitar yet then just make a move soon. I can vow for the fact that it would be an excellent experience for you!
In a Nutshell
There are amazing perks of carrying a guitar with you whenever you decide to go for a solo trip. I think, by now, you've understood this fact very well.
So, what are you waiting for?
Just opt for one while going for your next vacation. I can assure you that you would come back with nothing else other than some wonderful pictures, and best memories!
Last but not the least, have a happy and melodious trip ahead! Don't forget to share how was your experience in the comment section below.