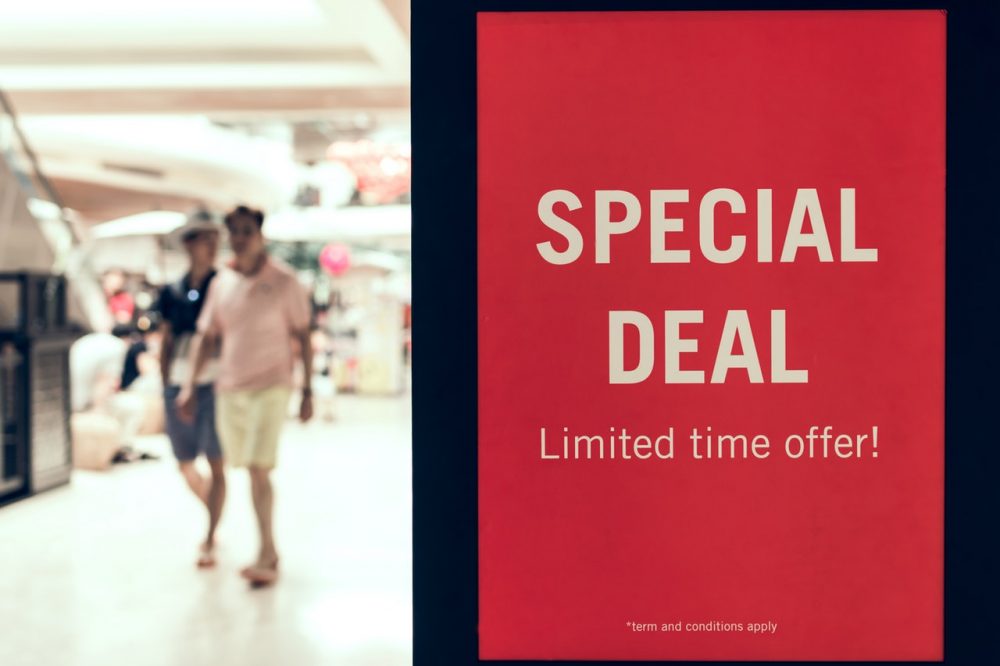 Who doesn't love discounted deals?
Amazon prime day is coming, and if you want to get ahead on the latest deals, check out this guide that we've made just for you.
And oh, this event is only for Prime Members. If you haven't signed up yet, I suggest you do right now.
SIGN UP FOR FREE-30 DAY TRIAL HERE
What Is Amazon Prime Day?
Prime Day is an annual global shopping event by Amazon where members get to shop the best products at discounted prices. Now on its 5th year, the company promises to offer a million deals globally – a great way to celebrate its anniversary.
When Is Amazon Prime Day 2019?
As per Amazon's press release, Prime Day will start on Monday, July 15th (midnight PT), and continue through July 16th. This year's Prime Day will last for 48-hours (for the first time ever), surpassing last year's 36-hour event, which will give members ample time to get the best deals globally.
Best Deals on Amazon Prime Day 2019
Electronics
Amazon Prime Membership Benefits
Free 1-Day and Same-Day Shipping (Prime Delivery)
Amazon Prime Members in certain cities can get FREE 1-day shipping and FREE same-day shipping. Now, who doesn't love that? Though you need the following to qualify for Prime Delivery:
Your order/s must be at least $35.
Items purchased should be eligible for 1-day and same-day shipping respectively.
Items must be checked out before cut-off time(around noon).
Shipping address must be in an eligible zip code. Check if your zip code is included here.
Access to All Prime Day Deals
Prime Day is an annual event by Amazon where members can get huge discounts on items. This year's event will last for 48-hours, and only those who have Amazon Prime membership are qualified to join this.
Prime Day Launches
New and exciting items will be launched during Prime Day. This will get members the chance to see limited edition and never-been-launched products.
Ad-Free Video Streaming (Prime Video)
Have you tried watching something on Youtube, and a couple of minutes after – you get a personalized advertisement flashed on your video? Well, you're not alone. And it's annoying sometimes.
Apples versus oranges, I know, but you get the idea. With Prime Video (comes free with Prime membership), you can get unlimited streaming on your favorite movies and TV show. What's great about this is it's ad-free.
Ad-Free Music Streaming (Prime Music)
Members get to enjoy and listen ad-free music with their Amazon Prime membership. It's the same as with Spotify Premium, only that you don't solely subscribe to Prime Music as it's already included in the membership benefits.
Free Twitch Subscription (Twitch Prime)
Gamers unite! If you do not know about Twitch, it's a video platform where gamers get to see live-streamed gameplays real-time. It's more like Youtube LIVE, per se.
If you have Prime Membership, you get to watch these live-stream games uninterrupted (no ads), and download certain commercial games every month for free.
Prime Student Program
Did you know that students get a 6-month free trial on for Amazon Prime? The benefits included though are only the 2-day free shipping and access to Amazon Photos. Other features are only available when they upgrade for the full Amazon Prime membership, which comes at 50% discount.
To qualify, they must be currently enrolled in a college or university, and must have a valid .EDU email address.
Lightning Deals
Lightning deals is an awesome program by Amazon on which shoppers get access to limited-time-only discounted items. What's great about getting an Amazon Prime membership is that members get to have the Prime Early Access feature.
This allow members to get a 30-minute head start on most items featured on Lightning Deals, which is good since most items listed on this deal are easily sold out.
Prime Wardrobe
For Prime Members, they get to try branded clothes first before checking out. This is what Prime Wardrobe offers. Members have 7 days to fit their chosen clothes first, and check out online. They also can return the item as Amazon provides a return label and they can just drop it off via UPS.
Should I Sign Up for Amazon Prime Now?
The simple answer is – Yes. You can sign up for a 30-day free trial on Amazon Prime and enjoy all the membership benefits.  After the trial, membership costs $12.99 per month, or $119 per year.
Is It Worth It to Sign Up for Amazon Prime?
If you don't like the same-day shipping, prime day eligibility, lightning deals, ad-free music streaming, ad-free video streaming, and other Amazon Prime benefits, then it's definitely not worth it. However, if you love getting these features, better sign-up for a 30-day free trial now.
How to Get The Most Out of Prime Day
Get Amazon Membership
First and foremost, this is a member-only event. So if you haven't signed up for Amazon Prime membership, better get one now. If you have signed up already, let's get to the second part.
Download Amazon App
Got Amazon Prime membership but haven't downloaded the app yet? You get to preview and shop deals once you download the Amazon app.
Set Reminder with Alexa
This is a limited event by Amazon, what could possibly go wrong? Oh, you forgot about it – big mistake. Set an alarm with Alexa so that you'll get reminded.
Share Your Prime Membership
You can invite your family and let them know about Prime Membership benefits. Of course, at no additional cost to you.
Watch Out for the Deals
With the Amazon app, you can get to "watch" the deals on certain items when they get discounted during Prime Day.
Prime Day Launches
Prime members can get to see newly launched items, at a limited time only.
Sneak Peak on Select Deals
Members can get to see some deals before they go live. Some only have limited quantities, so Amazon suggests to watch the ones you like so you get notified.