Which among the best guitar amplifiers under $500 is for you? We understand you're in the midst of confusion right now. We've been there, dude.
That's why we'd like to help by listing the seven best picks in this category and reviewing each of their unique features, pros and cons so that you can later decide.
If you do, you can get more of your guitar amp and gain more satisfaction in your performances and practices.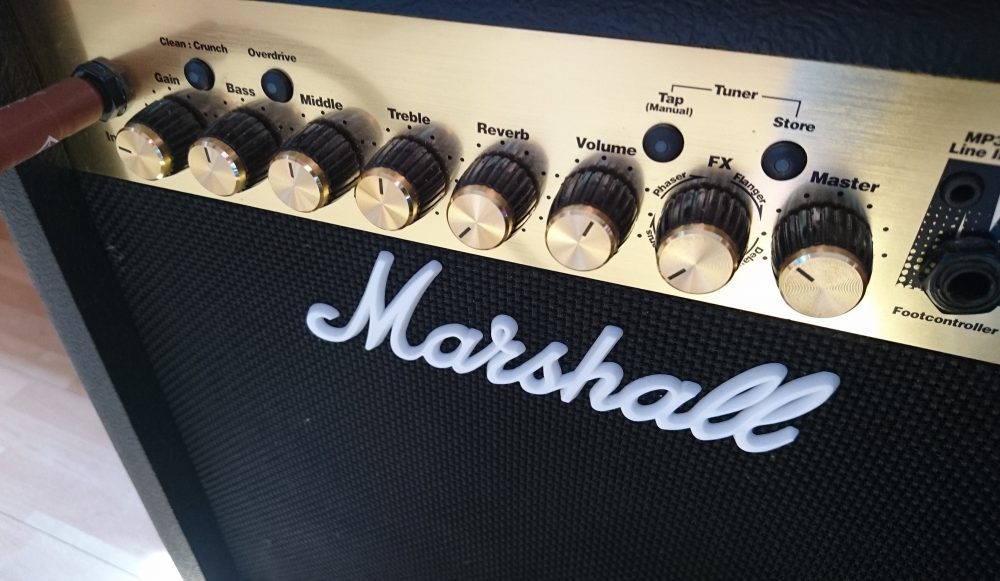 In the following, we're also highlighting certain things that you have to consider when picking that amp for you. And a bonus, we've also included a video on how to buy this music device.
7 Best Guitar Amplifiers under $500
The Fender Super Champ is one of the best picks in the category for its plenty of amp type options, allowing you to have more freedom in shaping your guitar sound.
You will also appreciate the voicing knob that comes with the amp coming with 16 different amp types, such as Blackface, Tweet, Metal and British.
I also noticed that the tube power amp comes with a 12AX7 preamp tube and two 6V6 tubes.  It offers a great value for the money for the settings it offers.
Another thing I liked about the amp under $500 is its 15 effects included plus effects adjust control.  Additionally, this one comes with a tempo control, giving you more control over the modulation and delay time.
One of the most recommended amplifiers for beginners to advanced players is the Peavey ValveKing II tube head.  It has excellent control well laid out, allowing you to access and find them easily.
It contains all the solid performance features for its price.  It has easy to control knobs for that perfect sound shaping. This unit is able to include the two EL84s for the power stage and three-12AX7 for the preamp stage.
It is also easy to hook up to a cab for its 8/16 Ohm outputs, making it an intelligent choice for a convenient to use and control amp for your guitar.
This model also comes with the brand's Tube Status Indicator that informs users if the tube might be failing.
Overall, it is a decent pick for its price that you might want to consider for yourself.
The VOX AC10C1 is a great amp head, which is one of those to carry the brand's name, boasting a host of cool features.   It is a top pick for its articulating and rich tones that you will love.
At every setting, it produces superior sound, giving users a satisfying experience each time they use it. I'd also like to note that this one is a nice companion for stage, home or studio practice for its master volume and reverb.
The combo amp offers the well-known VOX top boost tone and has the speaker designed and made by Celestion. I also recommend this one for its effective but simple bass, gain, reverb and master controls.
If you're looking for a reliable and high quality amplifier for your practice sessions and performances, you should not miss the Marshall CODE. It has the significant features you're looking for when buying a new amplifier.
The Marshall CODE comes with a wide range of choices in terms of modern high gain options, vintage crunches and cleans.  It also includes the tones you are craving for a new or replacement amplifier.
It also gives you the tonal possibilities you need for more control over the music you want to produce from your guitar.   This model also comes with 24 effects, giving you more options on which to use based on your needs.
Choose the Valveking II if you're looking a high-end amplifier combo that offers you with more options on the kind of music you want to create.  It has the top performance features you're looking for a new combo amp.
One thing that makes it a great pick is its 3-way variable power switch, allowing you to change or customize your output based on what the situation is calling for but that is without compromising the tone.
It also comes with two foot-switchable channels but each of them has its equalizer.
This model also has variable Class A/AB simulation control, which gives you more control over the sound to produce.   It can also deliver total customizable power of an all-tube amp that you will appreciate.
Description:  Small yet reliable portable amp offering great sound reproduction
One of the things I liked about the Loudbox Mini Charge is its   superior portability that allows taking it to anywhere we have to practice or perform.
Especially if you're a beginner and you need to practice often, you can also rely on the Loudbox Mini Charge because it is easy to recharge, yet it produces a loud sound especially in a small room.
It can also effectively reproduce the sound of different recorded or vocal accompaniments or acoustic instruments.  In addition, the amp comes with a rechargeable and powerful battery that adds to its convenience of use.
If you're shopping around for the best guitar amplifiers under $500, you might want to consider the ZT amplifier Lunchbox. It can produce a natural sound as an acoustic amp, giving you a more fulfilling performance.
One of the things I liked about guitar amp is that it is compact and lightweight, allowing you to take it anywhere. I also liked the sleek and minimalistic design of the custom speaker that comes with it.
It's also designed with independent controls for reverb, bass, gain and treble for both the channels. When you're traveling around, you can also rely on the unit that has switchable 115V/230V, offering more flexibility.
Best Guitar Amplifiers Under $500: A Few Tips in Buying
Decide on the size
Sweetwater.com says that speaker size does matter because it makes the big difference in the sound that the amp produces. For example, smaller ones can give out that higher frequency range than those larger models can.
So in that case, a 10-inch speaker can produce a better top end than a larger amp speaker can.
Design also matters
Do you want an open-backed cabinet or a closed cabinet design?  It is why, based on the design, the amp also produces a different sound. For example, a 4 x 10 inch open back sounds different than a 2 x 12 closed cabinet designed amp speaker.  Some guitarists prefer open backed 4 x 10 inch ones because they can produce smooth to searing tones.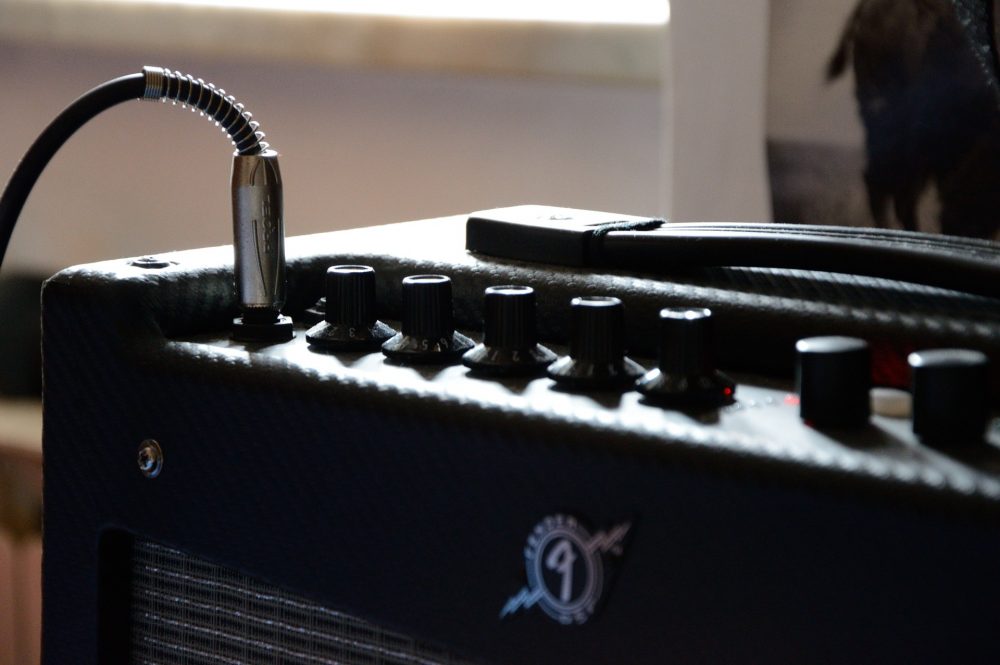 Wattage, what do you need?
PremierGuitar.com recommends deciding on the wattage you really need. When deciding, you should think about where you intend of playing – studio, home, arena, small club.
You don't have to buy one that will blow out your windows at home and buy soundproofing materials to manage a too high volume.  
In that case, you might want to go for that with 5 watts because that can also sound loud in your room. Overall, be realistic and practical.  Determine your needs, period.
Get more help in this video guide on how to buy a guitar amp.
OUR TOP CHOICE FOR THE BEST GUITAR AMPLIFIERS UNDER $500
The Fender Super Champ X2 Guitar Combo Amp is the clear winner in this roundup of the seven best amps in this price range and for reasons.  It is the compact and portable amp that makes practices and performances easier.
Choose it if you're looking for a great-looking amp that offers switchable wattage based on what the situation is calling for each time. Overall, it is a combination of value and technology in one.