| | |
| --- | --- |
| | |
| | |
| | |
| | |
| | |
| | |
When both of these guitars belong to the same brand and series, there can be no valid reason that you shouldn't buy any of them- but which one? Today, we are going to compare these two outstanding guitars- the Yamaha FG730S and Yamaha FG830. Let's get started.
The Yamaha FG730 is an upgrade to one of the best acoustic guitars of all time– the Yamaha FG700s. It has a solid sitka spruce top, rosewood back and sides, nato wood, rosewood fingerboard and bridge, and comes in natural and vintage sunburst finishes.
One feature that makes it different from the Yamaha FG830 is the bracing pattern. It's built with a non-scalloped X-bracing. This features ensures that the guitar retains its tone and response. At the same, this also enhances the guitar's durability and stability over time.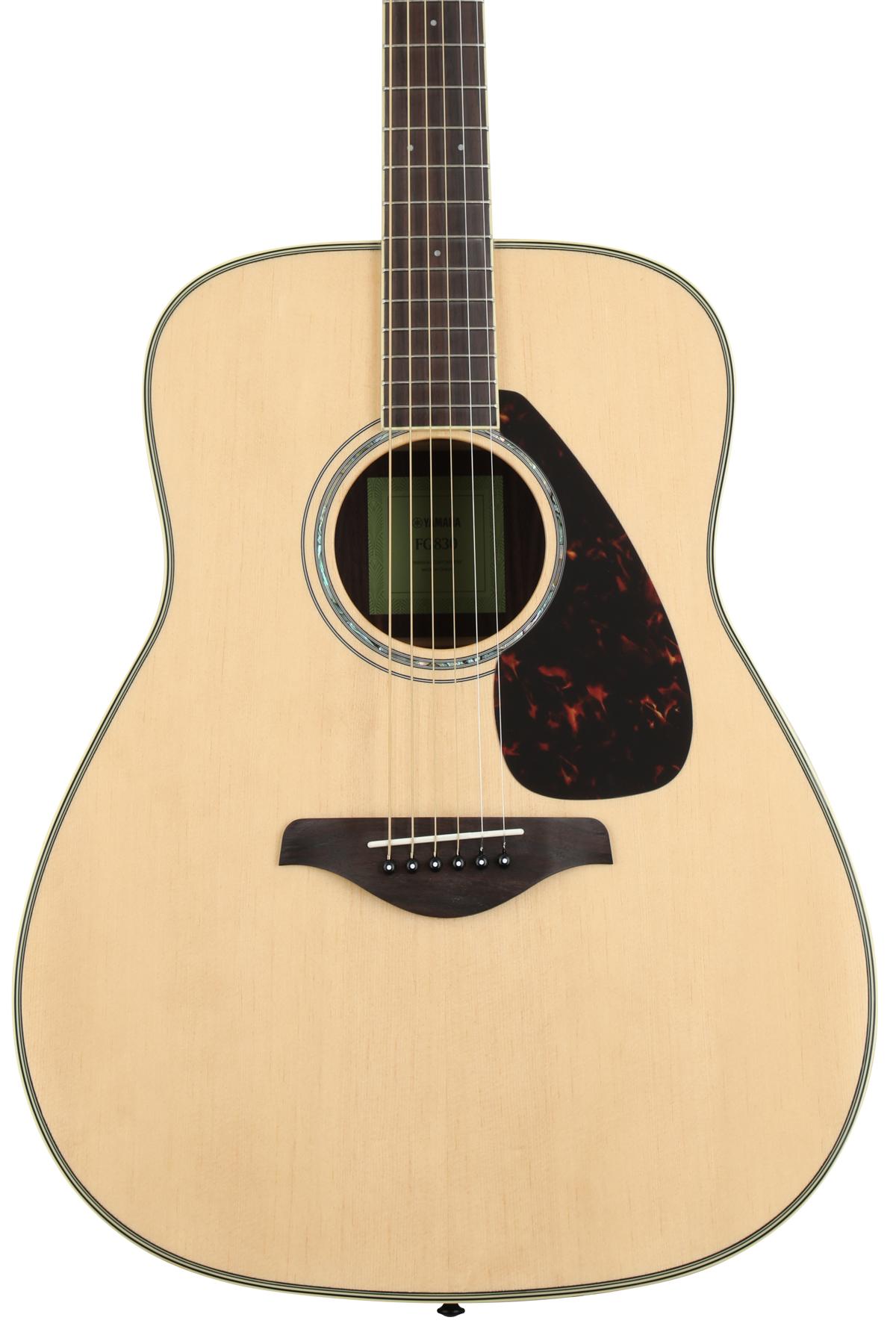 A direct upgrade to the previous guitar, the Yamaha 830 is considered a phenomenal guitar. It's also made on the same wood as the Yahama FG730, but comes in a more wide variety of finishes.
The guitar, as being upgraded to the 730S now features a scalloped X-bracing which makes the guitar produce a more defined tone while maintaining its durability features. View our full review on Yamaha FG830.
Here are the detailed specs for each guitar:
Advantages Over Each Other
Yamaha FG730S
Yamaha FG830
Has more design finishes
Has more defined tune from the new X-bracing scallop feature
How Does Each Guitar Sound?
Judging from the sound comparison above, it's safe to say that the FG830 is undoubtedly the clear winner. It really has upgraded from the FG730 which is evident in its sound quality. The scalloped bracing featured really paid off as the guitar produces a more defined tone.
Conclusion
The FG series is the best-selling guitar series by Yamaha and choosing between these two guitars can be tough. Though they may have advantages over the other, we can say that the Yamaha 830 is the clear winner over the Yamaha 730S.
It would not be an "upgrade" for no reason, right? A few drawbacks may include the X-bracing affecting the guitar's durability, however the sound just overwhelmingly compensates on this. Having the same wood materials and design features, we still highly recommend buying the FG830 as it just offers the best sound quality compared to Yamaha FG730S.
Editor's Pick
However, when it comes to sound and tone quality, the Yamaha FG730S doesn't disappoint either. It may not have the same scalloped X-bracing as the Yamaha FG830, but this feature makes the guitar more durable. Not that Yamaha 830 is not durable (I mean, it's Yamaha), but if you want a more durable guitar that could last for years, consider buying the Yamaha FG730S.