| | |
| --- | --- |
| | |
| | |
| | |
| | |
| | |
| | |
These two guitars have their advantages over each other. But which guitar will stand out? Let's find out in this Yamaha FG800 vs Yamaha FG700s review.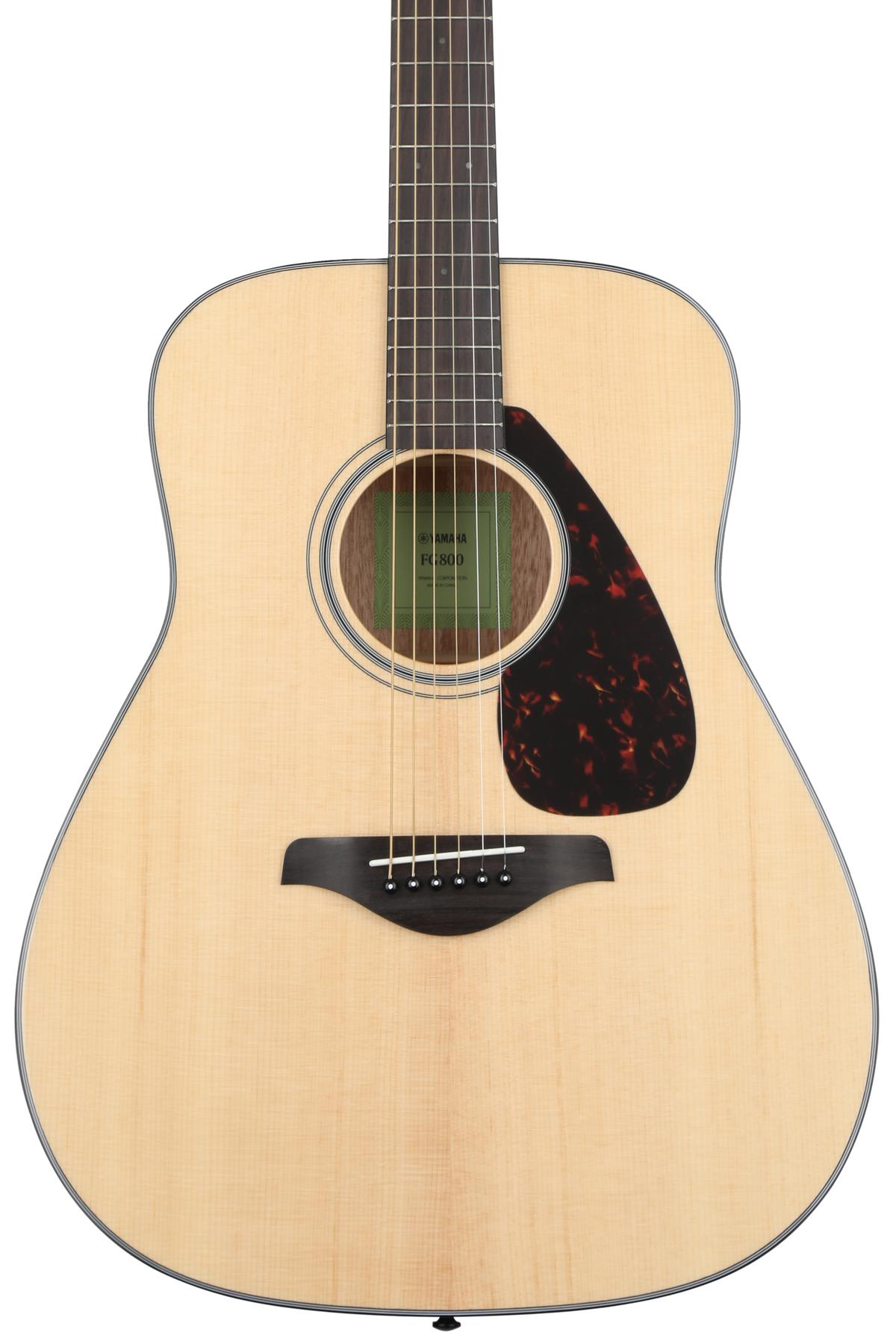 Being a successor to one of the most-popular beginner's acoustic guitar, which is the Yamaha 700s, the pressure to surpass its features is on the Yamaha FG800. Some may argue that it is difficult to beat guitar that already has embarked its name on the best acoustic guitar of all time.
But it would not be an upgrade if it has not any improved features at all. All materials that were used to build the FG800 were the same as the FG700s. However, what sets this guitar apart from the latter is the enhanced internal bracing.
It features a new scalloped X-bracing which makes the guitar produce a nice full tone. This upgrade, however doesn't necessarily affect the guitar's durability as others would argue. I mean, it's Yamaha.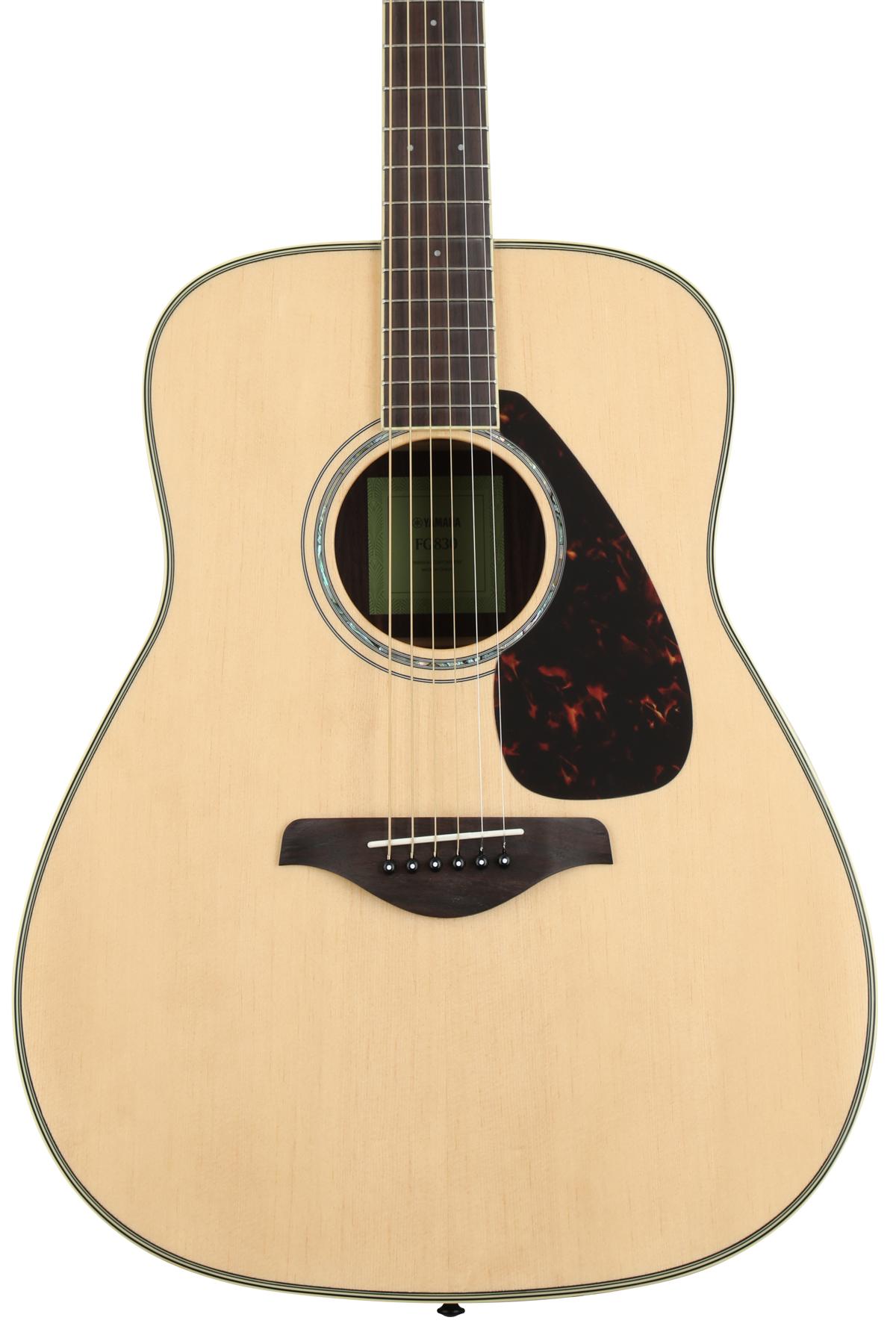 On the other hand, the Yamaha FG700s is already a household name when it comes to acoustic guitars. One feature that players love on this guitar is its solid top material. You don't often find a solid top acoustic guitar in its price range, which made the 700s immensely popular.
Moreover, the solid top material on this guitar makes it sound great right out of the box and improves overtime as the wood matures. It's really no wonder why people find the Yamaha FG700s the best guitar for any beginners out there. Check out our Yamaha FG700s review.
Advantages Over Each Other
Yamaha FG800
Upgraded version
Improved tone
New Scalloped X-bracing(makes the guitar produce an overall punchy tone)
Yamaha FG700s
Household name when it comes to guitars
Non-scalloped bracing(makes the guitar more durable)
How Does Each Guitar Sound?
Yamaha FG800
>>See what people say about Yamaha FG800<<
Yamaha FG700s
Conclusion
Yamaha would not be known to be one of the leading guitar makers in the world for no reason at all. The FG series is the brand's most remarkable series of all time and these two guitars can attest to it.
Choosing between these two guitars can be tough as each one has their advantages over the other. The Yamaha 800, being a worthy successor to the 700s, and the latter being the reliable guitar that players have grown to.
However, there can only one clear winner and we recommend buying the Yamaha FG800. The new internal bracing feature that was made on this guitar makes it worthy to be a better guitar than the FG700s. Just imagine the FG700s, with all its great sound and tone, but taken into new heights that projects a better and punchier sound.
The Yamaha FG700s, on the other hand, is an overall killer guitar for its price. If there's one feature that will make us choose the FG700s – is durability. Most players who have bought this guitar can attest that this guitar is a real worthy for its price. It's a straightforward acoustic guitar and it is spot on for those looking for a starter guitar.
Did you find this comparison useful? Let us know by leaving your comments below.