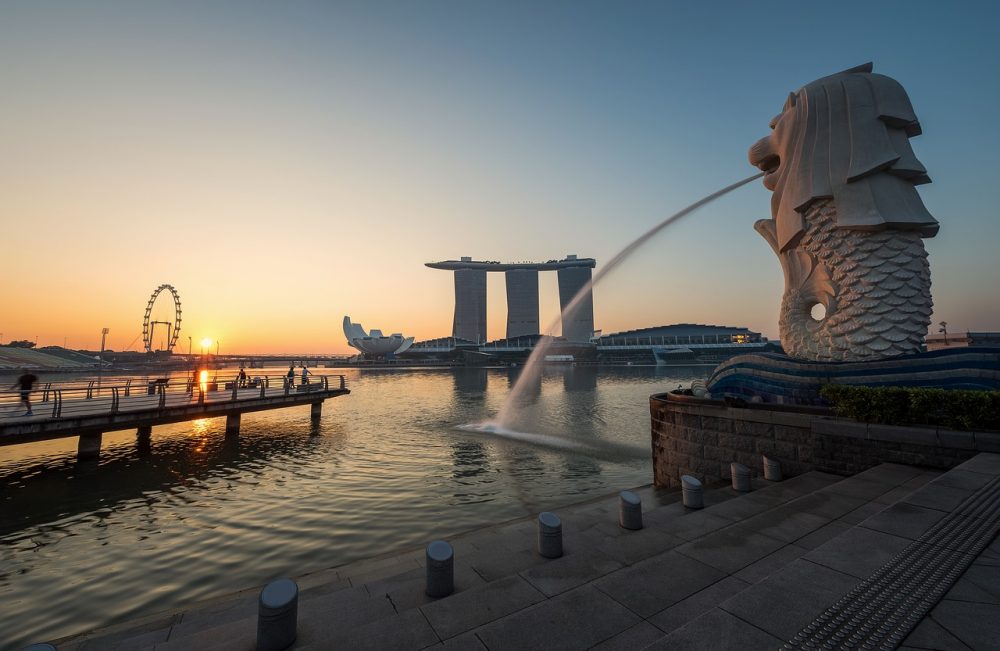 Guitar has been a vital part of a musician's life. If you've observed, singers don't just sing, but they also play instruments. The most common of which is piano, but they are beginning to learn guitar, too. The advantage of playing guitar is its convenience and portability.
Besides, you don't need to actually shop from one brick and mortar store to another because music stores now have an online guitar shop. Singapore, for example, has a lot of music stores with online counterparts.
If you happen to drop by a store, you can fulfill the purchase online and vice versa. With the internet and with the shift of people's mindset, there are a lot of things we can do that we've never done before.
When it comes to guitars, whether acoustic or electric guitars, we are among the trusted online guitar shop in Singapore. We have an easy-to-navigate website with tons of stocks to easily compare prices, and we have the most convenient checkout process.
We ship the best brands including Ibanez, Martin, Fender, Epiphone, Jackson, Squier, and a lot more. All orders across Singapore are free of charge, and we guarantee safe, fast and secure online shopping and shipping. Once you shop with us, you'll get your guitar as early as the next day, at your doorstep.
Why Shop With Us?
One of the Best Online Guitar Shops in Singapore
We are one of the best and we are very proud of that. But, what separates us from the rest? It's the unique shopping experience we give to our customers. We have tons of different guitars, which customers can easily compare the prices and features. If you need a narrower search results, we offer categorized display of results so that you can easily pick the best without the need to scratch your head.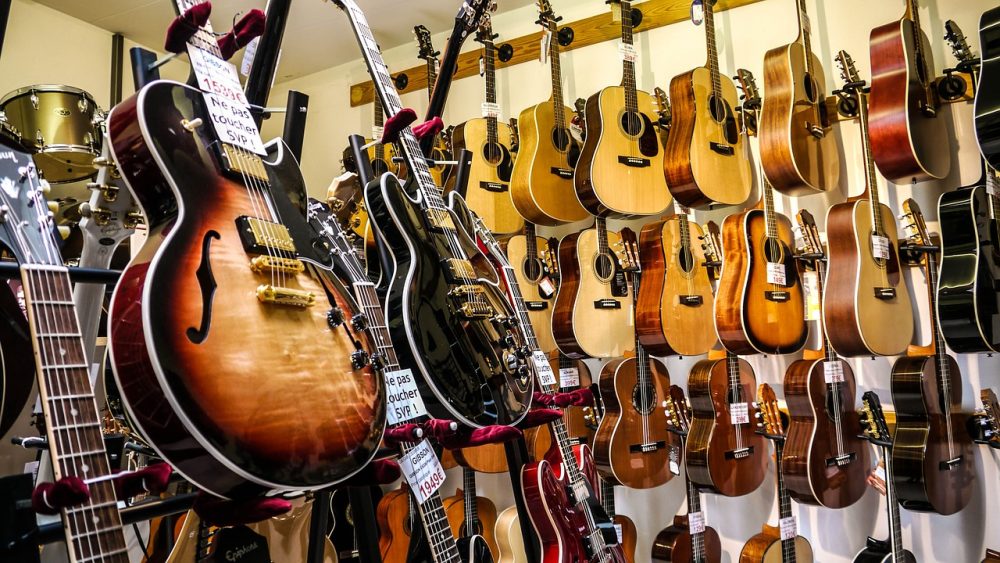 High-Quality Guitars
We don't sell cheap guitars. We have only inexpensive guitars that are worthy of every penny you spend for them. We ensure that our guitars are made of quality materials with proper packaging, so you'll get the guitar like the one being advertised. Our guitars are also certified, hence, you are sure of the quality.
Secure Online Shopping
Afraid that your personal information will be stored and may leak out from our database? Don't be, we have the most secure platform that will not store any information you enter during the checkout process. Additionally, we don't ask you unnecessary details that aren't vital to the purchase process.
Straightforward Checkout Process
We want you to enjoy your visit and purchase from our website. We cut the chase and go directly to the important details. You can checkout in less than five minutes. You only have to provide your name, your shipping address and your billing details. After filling out a few personal information, you can then hit the "Checkout" button. We accept all major credit cards nationwide.
Free Shipping
Shop at your own convenience and only pay the price of the guitar. No additional fee, nor hidden charges. What's more amazing, even though you're in the far-flung area, we ship your guitar free of charge. This is how much we love each musician in Singapore. We don't want you to feel the burden, we only want you to feel the excitement of having your guitar and playing it now.
Prompt After-Sale Service
If you have questions or concerns about your guitar, shot us an email, chat or call and our friendly customer service will tend to your right away. They aren't just prompt, but they are very knowledgeable about everything 'guitar.' If you need recommendations, they can give you the right product. If you want a replacement, they can assist you right away. Or, if you want to talk to a guitar tech for some initial setup problems, they can arrange it for you.
Buy Acoustic Guitars in Singapore
We know how much musicians want to reproduce the wonderful tones of the 1950s or the 1960s, so we offer different guitars from different brands, materials, body sizes, and shapes. If you buy acoustic guitars in Singapore, we can easily and gladly assist you to get the right gear that you need. From junior guitars to full-sized, even for bundles and guitar sets, we got your back.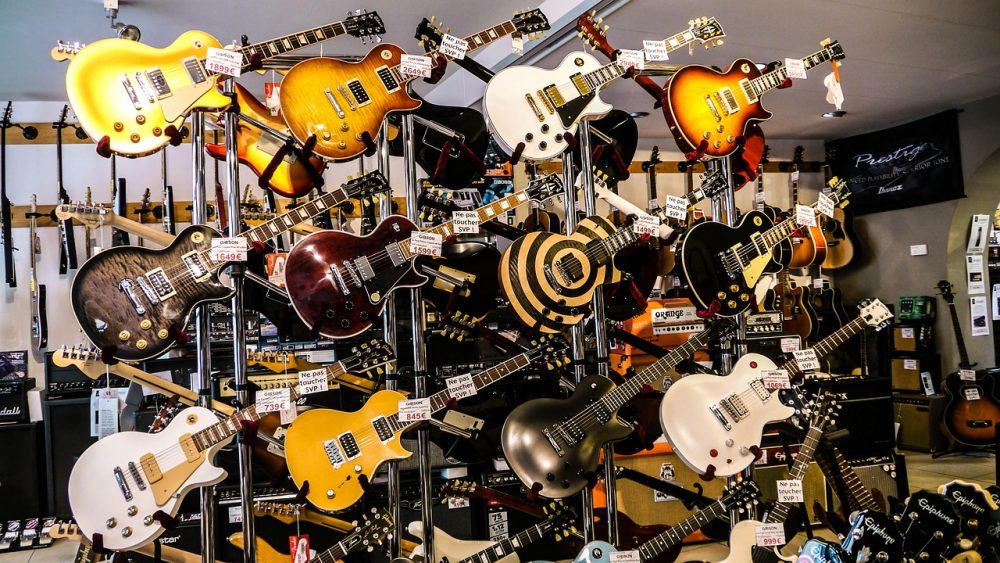 Acoustic guitars, as you know, maximize the vibrations of the strings to get the sound that you desire. It doesn't have any amplification capacity, unlike the electric guitars. The sound produced by these guitars depends on the size and shape of the guitar, the soundboard, the length of the strings, the tonewood and a lot more.
But, there's also a type of acoustic guitar with electronics onboard, the acoustic-electric guitars. These guitars can either be played acoustically or can be connected to an amp to get an amplified sound. Since they got more features than the traditional acoustic guitars, they are priced higher, too.
Whether you'll use the acoustic guitar or the acoustic-electric, you'll get great sounds on genres like alternative rock, folk, indie pop, country, and fingerstyle music. You also have to consider the shape and size of your guitar, as well as the tonewood. Now, we'll briefly discuss the guitar shape, size, and tonewood.
Guitar Shapes: The most common shape for acoustic guitars is the dreadnought. Other shapes include the parlor (smallest), Concert or (O), Grand Concert or (OO), Grand Auditorium (OOO), and the Jumbo (the largest).
Guitar Sizes: There are different sizes of an acoustic guitar, but, well just give you some of the most common ones. For 2-5 years old, the ¼-size guitar is great, while for 5-8 years old, the ½-size guitar is perfect. For 8-12 years old, the ¾-size guitars are just right, while for 12+ years, the full-sized guitars are the best. However, the sizing also depends on the built of the player.
Tonewoods: Some acoustic guitars offered in online guitar shops in Singapore are made with solid-body, yet some have different tonewood for the top, back, and sides. The most common combination is the Spruce top and Mahogany back and sides. Depending on what sound you want to achieve, you also have to consider the materials used for the construction of the guitar.
Buy Acoustic Guitars in Singapore here.
Buy Electric Guitars in Singapore
Electric guitars have a little sound of their own. They need pickups and must be connected to an amplifier to get the desired volume and sound quality you want to have. These guitars should be played with an amplifier, that's why online guitar shop in Singapore usually offers beginner electric guitar with an amp and other accessories.
For advanced and professionals, you can also purchase just the electric guitar alone. Take note, in electronic guitars they have electrical signals. So, the electronic circuits can modify the volume, tone, and other characteristics of the sound. Commonly, they come with pickups in the neck, the bridge, and the middle, along with the EQ controls.
Those who love alternative rock, blues, funk, metal, rock, and soul can buy electric guitars in Singapore from various online guitar shops in the country. As one of the leading online guitar shops in Singapore, we have the best electric guitars from the renowned brands in the market.
Don't let your talent stay dormant, shop our best guitars now and start playing. We have a lot of choices to choose from with the fastest and most secure checkout process. So, shop now and make your dream a reality!