OUR #1 RATED BEST SNARE DRUM
EDITOR'S CHOICE: The Ludwig Supraphonic Black Beauty snare drum is found to be the best snare drum. It's made of a premium material, thereby providing premium and durable built. It provides outstanding sounds, which makes it a great choice for serious drummers.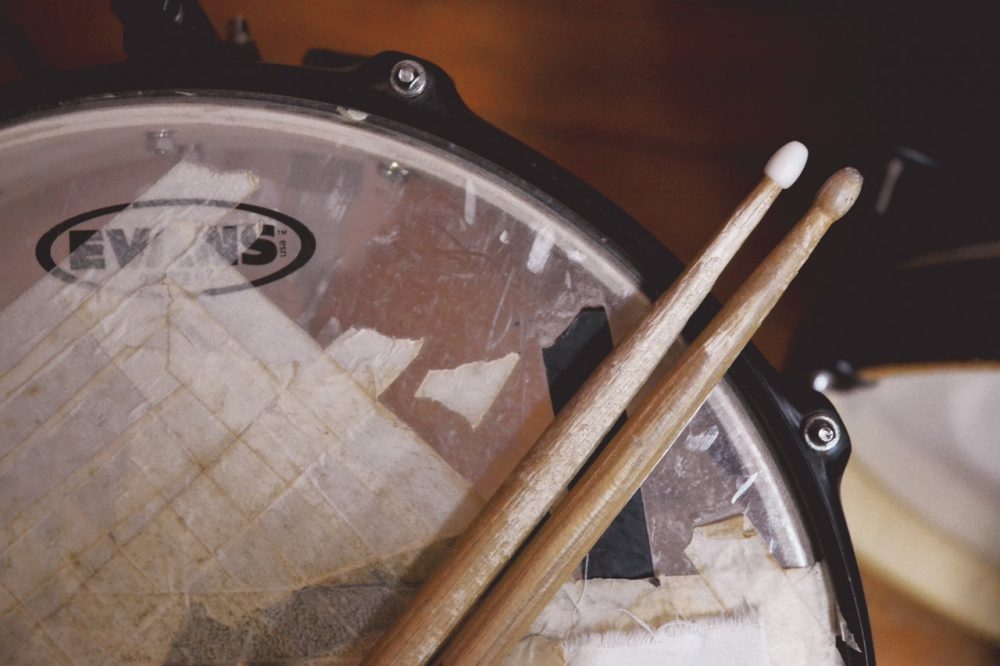 One of the commonly used drums in a drum set is the snare drums. It's not just a part of a drum set, it's an essential part of a great drum set.
Snare drums are responsible for adding rhythm and melody to the music.
There are a lot of snare drums in the market, being classified according to use, design, types and so on.
If you'll shop online or go to a music store to find a single snare drum, it'll really be a headache with tons of choices you have.
However, I've already burnt the midnight candle in finding the best snare drums and have come up with seven.
Here are our top picks for the best snare drums
All Ludwig snare drums are made with premium quality. Ludwig Supraphonic Black Beauty snare drum comes with brass construction finished with nickel plate to give warm and metallic tone. For serious drummers, this is really a great instrument, but it comes with a higher price tag.
If you are looking for a top quality and beautifully designed snare drum, then go for the DW Collector's Series. It's made of thin (1 mm) shells with all-around nickel plating. It's a versatile drum that offers unique bright and great metallic tone.
This snare drum is well-built and well-designed for student and beginners. GP Percussion SK22 kit has snare drum with a metal shell and a double-braced stand. It features a rubber practice pad, perfect for muting the drum's sound when practicing.
This snare drum prides the quality and rigidity of shells being used. As a Yamaha product, the Stage Custom snare drum comes with the very reliable 6 mm birch shell high-quality sound. As a great product, it's ideal for everyone regardless of skill level.
You'll always look cool in black, and Mapex MPX Maple snare drum also comes with cool features. It comes with a lot of options, together with high-quality hardware and adjustable Remo heads. It's made with great material like steel, maple or birch shells, which are excellent in giving clean sound.
From the well-respected brand, TAMA S.L.P G-Bubinga is another excellent snare drum. It's made of a very high-quality wood, Bubinga, so it's durable and best for playing rock, pop and R&B. It has a great punch and comes with enhanced resonance because of the low-mass separate lugs.
Might be less expensive than top snare drums, but, has a firm and crisp sound. The Pearl S1330 Piccolo is one of the most amazing piccolo drums offered at a very reasonable price. Whether you are on a budget or want to change your sound to have a dry "crack," then, this is the one for you.
How to Choose the Best Snare Drum
Finding the best snare drum is a little tricky. And, really having the best one for your needs might be very difficult to achieve. Especially now, that drum sets already come with a matching snare, which is offered way cheaper than just a snare drum alone.
Though there are already a lot of deals out there, it's still very important to get what you need and not because it was offered at a discounted price that's why you buy it. Below are the things you need to check in a snare drum.
Frame Material (and, Design)
The shell material affects the sound snare drums produce. However, the compact frame and design play a critical role in producing great sounds.
Snare drums are made of different materials, including birch, poplar, mahogany, among others, and you can also find metallic, acrylic and carbon fiber ones.
So, it's better to try them out to know which is the best sounding snare drums among them. Also, you have to check the configuration (die-cast and triple-flange metal hoops) which affects the ringing of the snares.
Sound
After checking the frame, you should check the sound itself. The lugs, aside from the shells, also impact the sound quality of snare drums. Tube and split lugs affect the sounds differently.
Since the heads are also another factor that affects the sound of the snare drum, it should be checked upfront. A few more things that affect the sound quality of snare drums are the snare wires and the snare beds.
Maintenance
If the snare is hard to tune or maintain, don't ever think of buying it even if it's cheap. The snare drums should be low maintenance and it should be durable and will last longer. The drum should be able to withstand even the hardest beating from players.
Conclusion
It's not very easy to come up with this list. However, I am doing this to help you choose the best snare drums that perfect the melody of your song. Above all, you should be aware of the features you need to consider before buying a snare drum to really get the one that you need.
Latest Deals on Our Top Pick