Music is the universal language that speaks to a person regardless of his age, size or sex. So it's no huge surprise when one of these days your kid will come up to you, look at you with those puppy eyes and tell you in a soft voice, "Mommy, I want a guitar."
In my case, without saying a word, I know my daughter Caryss wants to try the ukulele we went to see from a guitar shop a couple of days ago.
And as the supportive parent that you are who only wants the best for their child, you start going around your social circle inquiring about the where, when, why and how of guitar playing.
The to-do-list is not that long but the process can be a bit cumbersome or even daunting when you do not know what you want and need.
And aside from opinions from musical experts, you must work around your estimated budget and your child's own preference.
Proper Age for Getting Started
Before you go consider other factors, the very first thing that you need to consider in the guitar-purchasing process is your child.
Answers usually vary as to the best age to start guitar lessons: some people say around the age of six but others can tell you that a five year old can start taking guitar lessons.
This is because the most important factor to consider is the physical strength of a student's hand.
So if your child can physically handle playing the guitar, the next step to consider is the guitar size that matches your child's age.
Guitar Size
The correct size guitar is important as it allows the child to be more comfortable with the instrument and increase the chances of them committing to the craft.
If the instrument is too small or too big, practicing will be a difficult task for the kid. Below is a guitar size chart that recommends the proper size according to age.
| | |
| --- | --- |
| AGE | SIZE |
| 4-6 years old | 30 inches |
| 6-9 years old | 34 inches |
| 9-12 years old | 36 inches |
| 12 years old and up | Standard size |
Types of Guitar for Kids
Ukulele

With all the research you have done on the basics of guitar playing, you will encounter a recommendation or two on trying the ukulele instead before purchasing an actual guitar.
Well, I kinda agree with that.
Ukuleles had recently found popularity with the masses and considered to be the best instrument for a child to really get started.
Though it may not be the same as with an acoustic guitar, it does however allows room for creativity and experimentation.
Acoustic Guitar

The most common type of guitar which is designed to be played without an amplifier.
Acoustic guitars are very simple and do not require additional equipment.
These guitars can be purchased for a lower price compared to electric guitars and are considered as the cheapest beginner option.
The downside however, is that they can be physically challenging to play with because of its thicker necks, thicker strings and higher playing action.
Electric Guitars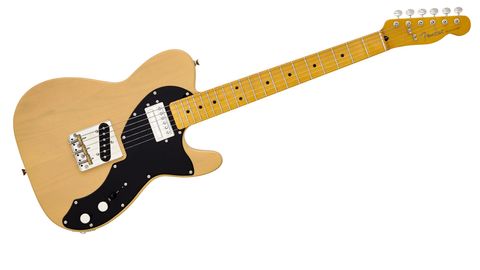 In contrast to acoustic guitars, electric guitars are played through an amplifier. Thus, they tend to be far quieter when played without being plugged.
The electric guitar also offers a broader sound palette and with its slimmer necks and lower playing action and gauge strings, they are easier on the fingers.
The only negative thing about electric guitars is that they are more expensive than acoustic guitars and would need additional equipment like the amplifier and cables.
Criteria for Choosing
After taking in your kid's preference the next step is choosing which acoustic guitar or which electric guitar you are going to buy for your little Rockstar.
The universal criteria in choosing the right guitar takes the following questions into consideration:
How much is it?
How does it sound?
Is the quality any good?
Cost
One important thing to understand is that the higher the price the better the guitar's playability.
Playability or the ease in playing the instrument is extremely important for beginners.
A hard to play instrument can be very discouraging and would lead to a rather negative learning experience.
Ironically, the most common mistake people make is disregarding a guitar's playability as long as the purchase fits the budget.
However, if you would very much prefer to buy an inexpensive guitar, seek an expert friend's opinion if it is even worth the buy.
Because at the end of the day, whether a guitar is cheap or expensive, the ultimate consideration is its playability.
Sound
This is a subjective criterion that is purely dependent on the kind of sound your kid likes. It could either be mellow or bright, softer or louder.
This is a decision you have to make with your kid because he will be the one strumming those strings and it is only justifiable that he enjoys what he is hearing.
Quality
This criterion is usually connected with the guitar's brand. These are the popular brands that have created a name in the music industry for their quality, design, and overall reliability.
Best Acoustic Guitars for Kids
After having sufficient information on what kind of guitar you would want to get; the only thing missing is a narrowed down list where you can pick out your choice.
Below is a review of acoustic and electric guitars that have been acclaimed by the masses—professional guitar players and beginners alike—as the best starter guitars you can get for your little Jimmy Hendrix in the making.
Yamaha JR 1
Size is not the only thing that makes the Yamaha JR1 FG Junior acoustic guitar the perfect starter guitar for any kid wanting to take guitar lessons considering that it also comes with a Legacy Accessory Bundle—a kit which contains everything that a beginner student guitar player would need; a clip-on tuner, capo, guitar strap, peg winder, legacy picks, Yamaha Folk Guitar Strings and an instructional DVD.
A quality product that makes use of select woods—a Spruce Top, Meranti Back and Sides and a Rosewood Fingerboard and bridge—boasts the outstanding design that Yamaha is known for.
Its ¾ size which was patterned after the FG series makes the mini steel string JR1 one of the best-selling guitars in the world.
This folk compact guitar is well worth every cent of your money—aesthetically speaking and sound quality-wise.
Tuning does not have to take much of your time considering that you only have to tune it once and it will stay in tune regardless of how many guitar playing sessions you perform.
This mini guitar not only looks great but playing it also feels great that your kid will enjoy learning all the ropes of guitar playing.
Fender MA-1
If your looking for the perfect first-timer guitar for children, the Fender MA-1 acoustic guitar is the one for you. The shorter string scale length and smaller sized body and its smooth satin finish serves to benefit beginner guitar players for an easier and more comfortable playing experience that will ensure that they stick with the instrument through whatever stage of guitar lessons.
The full tone you will get from this guitar totally contrasts the smallness of its size.
Packed with quality features, the Fender MA-1 allows its users to enjoy an improved playing experience similar to what you get from high end acoustic guitars.
Definitely, the Fender is the go-to guitar if you want quality instrument at a lower price point. Convenience, sound quality and amazing design are found in this product, you could not ask for a more perfect children's beginner guitar.
Maestro by Gibson
With its smaller design, the Maestro Mini-Acoustic Pack by Gibson is the perfect guitar to kickstart your child's gradual rise to musical stardom.
This acoustic fun-sized cousin of the famous Gibson "round shoulder" guitars, has an overall length of 30.75 inches and a scale length of 13.5 inches that matches perfectly with beginners who have a smaller physique and smaller hands.
Not only is it designed to fit a beginner's needs, the smaller design makes it perfect for traveling and camping, which allows your budding musician to play whenever, wherever.
This mini acoustic guitar does not fail to impress considering that its design and construction is another physical manifestation of the many years of the Gibson guitar building experience.
Its premium tuners are die-cast for tuning accuracy and chrome plated for long life so that your child can enjoy a longer, hassle-free guitar playing experience.
Comfort is not compromised as the 19 fret Rosewood fingerboard is bounded with white, single ply binding making guitar practice sessions as an easier and more enjoyable experience.
Martin LX1
It may be small in size but the Martin LX1 Little Martin Acoustic Guitar sure does not scrimp in features which makes it the best guitar companion for any kid who wants to start learning the basics of the six-stringed instrument.
The guitar's sleek compact look would fit perfectly for small-handed guitar players. Its light weight thus allowing kids to enjoy playing the instrument without getting tired due to heaviness.
Built from quality materials, the Martin LX1 creates an authentic acoustic sound that you would not normally expect from guitars of its size.
It is also the perfect travel companion as you can conveniently bring it out any time your kid feels like strumming some tunes. This is one high quality guitar you would not regret purchasing for your child.
Rogue Starter Guitar
When it comes to small-bodied guitars, the Rogue Star Acoustic Guitar is definitely the one that you will have to consider in a list of similar acoustic guitars.
Its decent sound quality combined with its compact size makes it the perfect guitar companion for kids who are taking beginner guitar lessons.
It basically has everything that you are looking for in a starter guitar.
Not only is the quality up to the standards of music teachers everywhere, it is also quite affordable.
As to the aesthetics, the Mahogany and Maple body gives the guitar an expensive look than what you have paid for. It comes in six different colors: Matte Natural, Black, Blue Burst, Red Burst, Walnut, and Pink—thus allowing your child to pick out the one in his favorite color and including him in the guitar picking process.
Best Electric Guitars for Kids
Squier Mini Strat
With its 22.75 inches scale length, Fender designed the Squier Mini specifically to accommodate the needs of young guitar players.
An excellent starter electric guitar for players with small hands, the Squier Mini has the same attributes as its older sibling—the Fender Stratocaster thus ensuring that quality is not compromised despite the size and cheaper price. It may be small, but it surely does pack a punch among its peers.
Sound -wise, the Squier Mini boasts a traditional three-single coil set up, a powerful and versatile platform which suits almost any playing style.
Producing a bright, dynamic and articulate tone is definitely not an issue for this electric mini guitar.
And with its thinner body profile than that of a traditional Stratocaster, a shorter reach is allowed over the instrument to make playing easier for children.
Epiphone Les Paul
Kid-friendly, beginner guitarist-friendly, cost-friendly—the Les Paul Special-II LTD by Epiphone is everything that a starter electric guitar should be especially when it's a new little guitarist that is doing all the strumming.
Not only does it come with an easy-to-carry gig bag for convenience, it also comes with an entire set of accessories that would benefit any beginner—a 10-watt Electra guitar amp, a clip-on headstock chromatic tuner, a guitar strap, and medium picks.
And to top it all off, purchasing the Les Paul Player Pack includes free downloadable guitar lessons from media.
When Epiphone came up with the Les Paul Player Pack it certainly had beginners in mind as it included in the package everything that a starting guitarist would need.
It's a cost-friendly alternative that can compete with its more expensive rivals in terms of sound quality and the exterior finish. Kids would surely enjoy the playing experience that the Les Paul Special-II LTD can give them.
Squier Short Scale Stratocaster
Found in the new Squier Strat Pack, the Squier Short scale Stratocaster was made specifically for players with smaller hands thus providing a more comfortable playing feel.
Its lightweight body makes it an excellent starter electric guitar for kids as it will not be heavy to use. Not only did the manufacturers ensure that this electric guitar is compatible with young players size-wise, but also ensured that they will get the full learning experience upon purchase.
You do not really have to look that far for the perfect starter guitar for a kid who is just discovering his musical interests, the Squier Short Scale Stratocaster is everything you are looking for and more.
Maestro by Gibson Electric Guitar
Modeled after the patented Gibson design that can be traced back to the 50s—the dawn of the modern electric guitar era, the Maestro Electric Guitar showcases the timeless look in a smaller package that does not in any way compromise the sound quality that Gibson is also known for.
This electric guitar comes together with a beginner's kit that proves to be beneficial to anyone interested in learning the ropes of playing the guitar.
Having a Maestro as a starter guitar will set you off for a promising and fulfilling learning experience in guitar playing.
The Maestro with its smaller size is the perfect gift for a child who has just discovered an interest in playing musical instruments.
It is the complete package which you can avail of at a cheaper prize. Cost-friendly, child-friendly, and beginner friendly, the Maestro electric guitar is all these things.
RockJam RJEG02
For the last 15 years, RockJam has created a name on its own for making quality electric guitars, now it brings to the electric guitar scene the RJEG02, a full size electric guitar that is wowing audiences.
This is an excellent option as the first electric guitar for a kid who wants to give playing the electric guitar a try. The RJEGO2 comes together in a starter kit that includes a 10w Amp, a gig bag, strap, lead, picks and spare strings—everything that you need in one purchase.
Unbelievable as it may seem, to experience the quality sound and easy playing experience of the RJEGO2, you will only need less than a hundred dollars. Although unlike other starter guitars recommended for kids that are scaled in size, the full size of the RockJam RJEGO2 will not hinder them from fully enjoying the experience.
This is certainly the electric guitar companion that will accompany your child through every level of guitar playing.
What To Do After Buying a Guitar?
Once you made up your mind as to what guitar you will be purchasing for your kid, whether its his first ever guitar or not, the following tips will come in handy:
1. Buy an amplifier
Some guitar starter kits usually include an amplifier but if you did not get one, its an investment you should consider for your new electric guitar.
There are different kinds of amplifier that would cater to different needs depending on usage.
2. Purchase the necessary accessories
Get yourself some straps, a few picks and spare strings. Some people are okay with using their fingers to play, but if you prefer using a pick then learning how to use one is essential.
An extra set of strings is also necessary in cases of emergency when a string accidentally breaks.
For new players, lighter gauge strings are easier on the fingers.
3. Cleaning your instrument
No instrument whether cheap or expensive will last if the proper maintenance is not observed.
Check out online articles on the dos and don'ts of cleaning a guitar; watch tutorial videos; or ask the music store owner for the right materials you will need.
4. Proper Storage
Another important thing to remember is proper storage. This is an aspect commonly overlooked but its importance can never be stressed enough if you want your instrument to last longer.
5. Tune up
Aside from learning how to play the guitar, you should also know how to tune the guitar. You can use whatever method you find easier.
This is important because you can never really tell when your guitar will start suddenly playing out of tune.
6. Play, play, play
After knowing the basics of proper guitar care, what's left to do is play the instrument.
Get guitar lessons, watch tutorial videos in order to learn the right way to strum, how to play basic chords and in no time, your kid will learn to play a favorite tune or two.
Conclusion
Choosing the right starter guitar for a kid can be a difficult task when you have a lot of factors to consider.
But once you know what you want, it is only a matter of choosing the right brand and the right kind of guitar that will not only fit your needs but ensure that your kid will enjoy every step of his guitar learning experience.