As a child, I've always been so interested in harmonicas, which produced such cool sounds and music! It's perfect for all types of music genres, especially country and the blues (kind of why I wanted one myself).
If you're looking for the best harmonicas for beginners, it can get quite daunting with all the brands available.
That's why I did the research and tests for you to lessen the hassle! So read on for my top five choices on the best harmonicas for beginners.
How to Choose the Best Harmonicas for Beginners
You shouldn't choose the first harmonica you see in the store! There are actually a lot of things to consider when selecting one, such as: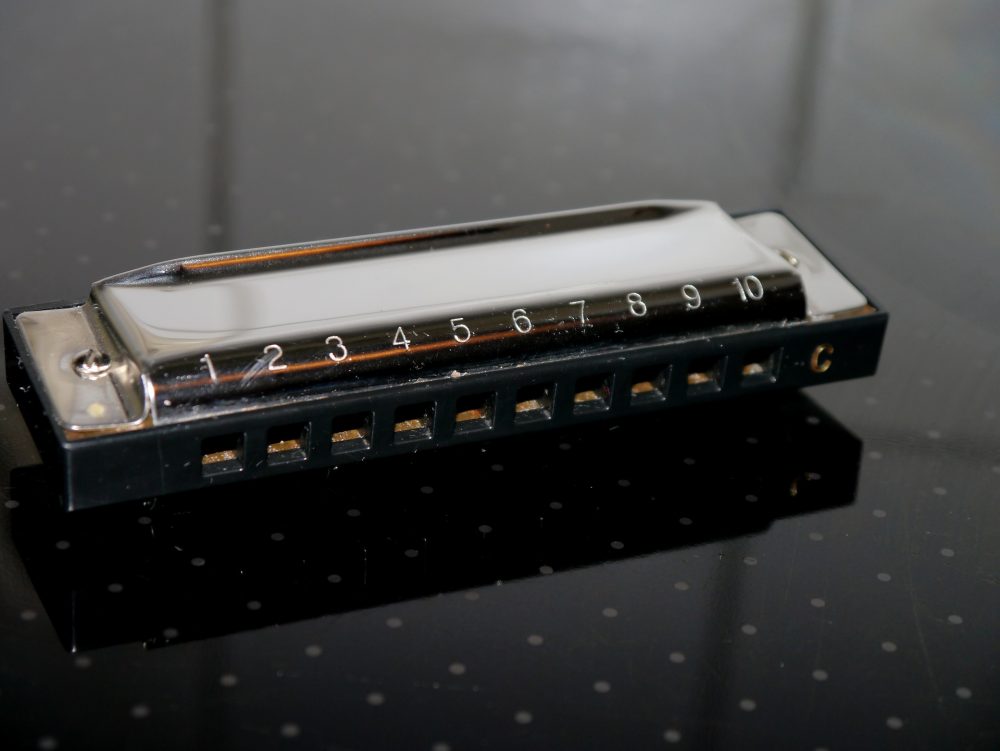 Types of Harmonica
There are different types of harmonicas to choose from, tithe the diatonic harmonica being the most common. It's best used for beginners and leisure players, which have the 10-hole diatonic harp. To view all the types of harmonicas, you can visit this link.
Tools You Need
You'll also need extra tools, which may come with the harmonica to sweeten the deal and price:
Cleaning materials for your harmonica
Lesson books
Protective casing
Just like the harmonica, it should be in good condition.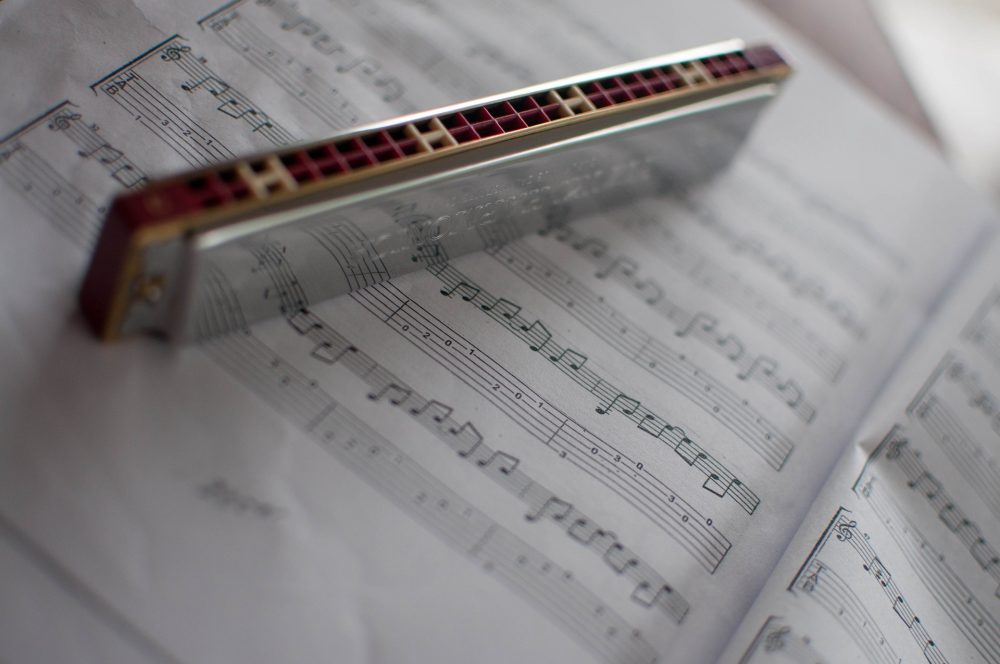 Material and Construction
There are different materials harmonicas are made of wood, metal, and plastic combs. Those with plastic combs are recommended for beginners as they are easy to play and more durable compared to other types. However, metal harmonicas are also a great choice for their excellent durability and lightweight properties.
Here's a more in-depth video showing you more on how to choose a beginner harmonica.
5 Best Harmonicas for Beginners (2019 Reviews)
SALE at 16% OFF
Swan 10 Hole 20 Tones Harmonica Key of C Blues,Mini Harmonica for Beginners
C-KEY HARMONICA WITH 10 HOLES AND 20 TONES. Dimensions (length*height*width): 10*2*3cm. Perfect size for beginners.
HIGH GRADE MATERIALS IN EXQUISITE APPEARANCE. Made of copper reed plate with stainless steel cover plate. Solid, durable and stainless.
GUARANTEED SOUND AND QUALITY. Emits rich and pure blue sounds. Each recorder is carefully tuned and tested during manufacturing to ensure best sound and quality.
INCLUDES A DETAILED INSTRUCTION. Provides clear and detailed using instructions. Especially convenient for beginners.
INCLUDES A DURABLE PLASTIC BOX. Packaged in a durable black plastic case to avoid dust and scratches. Makes carrying more convenient.
If you want the quality harmonica without the hefty price tag, then you'll be impressed with the Swan Harmonica. This harmonica is made for beginners and has the excellent quality to give you that learning curve as you play. It even comes with both a plastic box and detailed instructions to get you started!
The sound quality is amazing for its price, and you get more than what you pay for. Made with the copper reed plate and stainless steel, you can see it's made to last for the long run.
Pros
Great package to help you get started in learning
Very affordable and with great value to it
Playable and offers a decent sound for beginners

Cons
There's a bit of reed bleed when in mid-range
It has no warranty included
SALE at 28% OFF
Hohner Special 20 Harmonica, 10 Holes Major C Bundle with Hard Case, Mini Harmonica Necklace and Juliet Music Polishing Cloth (C Bundle)
HOHNER HARMONICA GERMAN QUALITY AND CRAFTSMANSHIP provides superior response, bendability and tone
HIGH GRADE MATERIALS IN EXQUISITE APPEARANCE. Horhner Reed plates recessed into the comb, creating a projecting plastic mouthpiece. Makes it more comfortable to play
GUARANTEED SOUND AND QUALITY. Emits rich and pure blue sounds. Each recorder is carefully tuned and tested during manufacturing to ensure best sound and quality
INCLUDES A DURABLE HARD BOX. A quality mini harmonica necklace for travel fun and JULIET MUSIC polish cloth
PURCHASE FROM JULIET MUSIC - 100% MONEY BACK GUARANTEE within one month and FULL HOHNER MANUFACTURER WARRANTY against manufacture's defects
If you want the professional feel and have the bucks to splurge on quality, you'll like the Hohner Special Harmonica. It's a professional level instrument that beginners can also lawn from, made of stainless steel with closed sides. Because of its quality craftsmanship, it's airtight and has you play without any air leaks or high-pitched tones!
Furthermore, the harmonica comes with free online lessons for a month, making it great for beginners and professionals alike.
Pros
It's durable and sturdy construction built to last long
Has the excellent sound and easy playability, airtight with no leaks
The harmonica is attractive looking and with a cool case

Cons
Some of the notes get stuck at times while playing
Comes at an expensive price for a beginner harmonica
Anwenk Harmonica Key of C 10 Hole 20 Tone Diatonic Harmonica C with Case for Beginner,Students, Kids Gift
POPULAR KEY OF C- Key of C 10 hole 20 Tones diatonic harmonica suitable for Blues, Folk and Pop. Perfect size for beginners, kids gift.
POCKET SIZE- Small and sleek harmonica with smart size 4" x0.9"x0.8"(L X W X H). Easy to hold in one hand.
SMOOTH HOLE SURFACE-Precision-made plastic comb with chrome steel cover is smooth and easy to slide across on holes which help minimize moisture absorption.
CRISPY TONE- Made of copper reed plate with stainless steel cover plate, fully enclosed ends minimizes air leakage with surprisingly rich tone. Each harmonica is carefully tuned and tested during manufacturing to ensure best sound and quality.
Package contents: 1 x Harmonica, 1 x Case, 1x Instruction. 100% Satisfaction & Money-Back Guarantee for 6 MONTHS!
The Anwenk Harmonica is another worthy and affordable investment for its fantastic craftsmanship and professional look. It's a pocket-sized harmonica with the strong casing to fit in your pocket, making it suitable to bring and play anywhere!
It has the great playability, say to hold and slide with the smooth steel cover. It also minimizes the moisture absorption, making it pleasant to play and listen to. With its good package and a money-back guarantee, it's definitely a long-term investment!
Pros
It's convenient and compact to bring around
Easy to use and learn from without any air leaks
The cool appearance that looks durable enough to last

Cons
The pick holder it comes with is useless
There are some complaints about shipping
SALE at 20% OFF
Fender Blues Deluxe Harmonica, Key of C
Key of C
Designed to be versatile for all levels of players
Its classic tone and pitch is made possible with a molded PVC comb and brass reeds
Traditional shape and chromed metal covers will make your harmonica comfortable and easy to play
Includes vented hard plastic case
The Fender Blues Harmonica is perfect to use for just about any genre of music. It's one of the nicest beginner harmonicas to play with because of its versatility and the classic tone it sets, making it a joy to play. Intermediate and professional players can also use it with ease!
It may not have the professional and perfect pitch, but for its price and brand, it's a worthy investment for the long-term.
Pros
Sounds great and can be played with any genre
Can be used by professionals decently
Cool appearance and versatile, easy to bring around

Cons
A bit tough to get the high notes out
Takes a bit more air to play at first
JDR Harmonica, Key of C 10 Holes 20 Tones Blues Harmonica Perfect for Beginners, Professional, Students, Kid
Key of C harmonica can play a variety of music, including blues, folk music, classical music, jazz, country music and rock music. Suitable for harmonica any players.it is a perfect musical instrument gift.
Phosphor bronze reeds content 99.99% copper for rich and full notes. 1mm thicker Copper Plate helps to sound more clear and melodious. Non-toxic food grade ABS Resin Frets plated with nickel metal that is lib-friendly and safe to use for kids.
10 hole harmonica is small and sophisticated, streamlined body design of the clever 5.8"x1.6"x1.2" small enough to slip into your pocket wherever you go. It's suitable to use on stage, in the classroom, go travel, family day, party game.
Beautiful appearance elegant Cover with chrome cover mirror design, stainless steel, lightweight and convenient, rust and corrosion,keep it clean at all times.
JDR SERVICE POLICY - For any possible defective products 30 days no reason to refund, 180 days replacement service, lifetime warranty.
For those who want the professional del to a beginner harmonica, you'll like the JDR harmonica. This is made for beginners and is made of a copper plate, though sounds harmonious with the rich and full notes. The resin frets are safe to blow in and have the airtight concealment, which makes sliding and playing effortless.
Combine it with the well-made carry box and durable feel, it's a great starter harmonica for just about anyone!
Pros
The harmonica and case look well made
Great for beginners but still with rich notes for playability
Smooth and glides well for ease of learning

Cons
Notes sound a little off at first
Some issues with shipping, depending on location
Wrapping It Up
Of all the different harmonicas tried and tested, the best one has to go to the Swan Harmonica. This is a mini harmonica meant for beginners, coming with the simple design and such an affordable price! And with its excellent sound quality for the price range and the needed accessories, it's the perfect way to begin learning the harmonica.
Hope you learned a lot about choosing the best starter harmonica! So don't wait any longer and check out any of these products now.
If you've got any questions or want to share your reviews on beginner harmonicas, comment below. I would love to hear what you have to think!